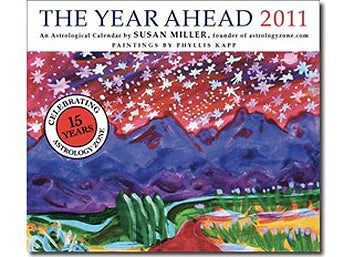 Saturday I attended an all-day seminar given by astrologer Susan Miller, where she stressed that no, your astrological sign has not "changed," and called the whole business "ridiculous."
The event was held in a historic building in midtown Manhattan, and the room was abuzz under huge glittering chandeliers when I arrived. Right away, I saw that noted designer Prabal Gurung (who has dressed Michelle Obama, Demi Moore, Zoe Saldana and Oprah, to name a few) was there, as well as Paper magazine's Mickey Boardman, stylist/fashion guru Robert Verdi, and social scenester Bevy Smith. The room had a special section for the "Twitterati," and while there were a handful of men, most of the 180 or so attendees were women.
Miller is a gifted speaker: Engaging, witty, endearing, funny. She explained the "shift" of the constellations that caused a recent uproar thusly: "It's like you're wearing a pencil skirt that zips up in the back. You walk around all day and suddenly you look down and the zipper has moved to the side. But your hips are the same." In other words, your sign has not changed.