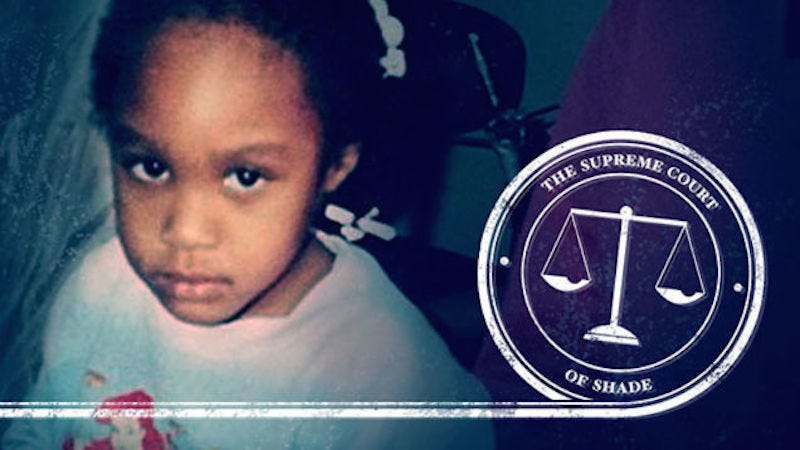 You have my advanced apologies this week for including so many images of terrible men who look like infected stubbed toes. Not a lot I can do about that.
In this week's Shade Court, People magazine has no idea what it's talking about, Bill O'Reilly gets clowned and is Harry Kissinger secretly a shade queen?
Shade Court Docket #2017JZ000051
The Case: Fun fact: Mikhail Gorbachev is still alive and he penned a blurb about Vladamir Putin for Time magazine's 100 Most Influential People issue. It's not particularly interesting aside from the fact he opens and closes the write-up with two somewhat conflicting sentiments.
Faced with a crisis that he inherited from his predecessor, President Vladimir Putin succeeded in stabilizing the situation, preserving the Russian state and strengthening its economic position.
Vlad did a good job! However...
I am convinced that Russia can succeed only through democracy. Russia is ready for political competition, a real multi­party system, fair elections and regular rotation of government. This should define the role and responsibility of the President.
The Defendant: Politico
The Evidence:
The Deliberation: Gorbachev's statements can summed up as: Hey pretty good job with shit, but also stop being a dictator please. That ain't cool.
You've got to be pretty deft to pull off the subtlety of shade when you've specifically been tasked with saying nice things about your subject. Any air of doubt about who you're talking about is already completely eliminated and I doubt the editors would let anything too questionable remain. It is truly a feat achievable only by those who are masterfully schooled in the art of petty. (As we'll perhaps see later.)
While the "Russia is a democracy" line could be read as sort of vague, it's mostly pretty damn pointed. This is not shade and now is a good time to remind Politico to stay in your lane. Your lane is there, it is defined, it is nice and comfy and wide and you should be in it at all times.
I have to believe that since no one there probably understands what shade means, they're just deferring to each other in regards to the correct usage. As Gandhi (probably would have) said (if he knew about shade): The blind leading the blind leaves the whole world blind.
The Ruling: Not shade
Shade Court Docket #2017JZ000052
The Case: Bill O'Reilly's punk ass finally got thrown out of Fox News and those who respect women, detest racism and generally aren't shitty people were thrilled. Mic compiled a list of tweets from black people celebrating O'Reilly's unemployed.
The Defendant: Mic
The Evidence: