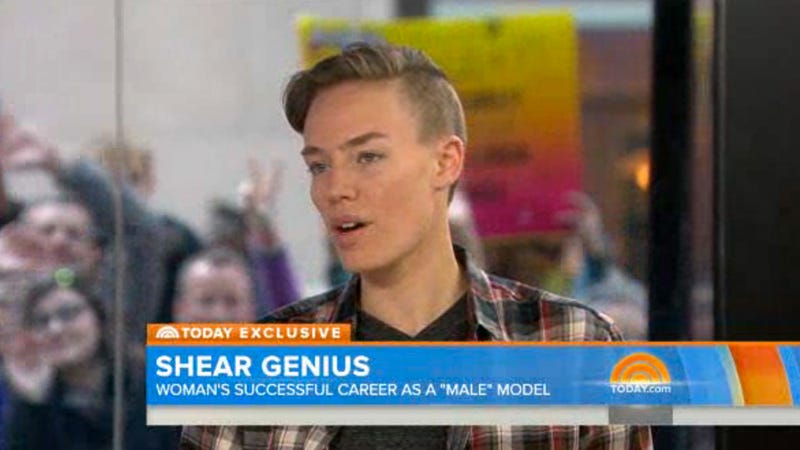 Elliott Sailors — a former Ford model — has been getting a lot of press recently, ever since she walked into a barber shop and asked for someone to cut off her long hair and give her a boy's haircut.
In a piece for the New York Post, 31-year-old Sailors writes that she had tears in her eyes when getting her locks chopped off (how very ANTM) but really wanted to "create an opportunity to design not just my career, but my life."
Sailors claims she cut her hair before Casey Legler — another woman who is working as a man — was signed with Ford models… But we're just hearing about it now, apparently.