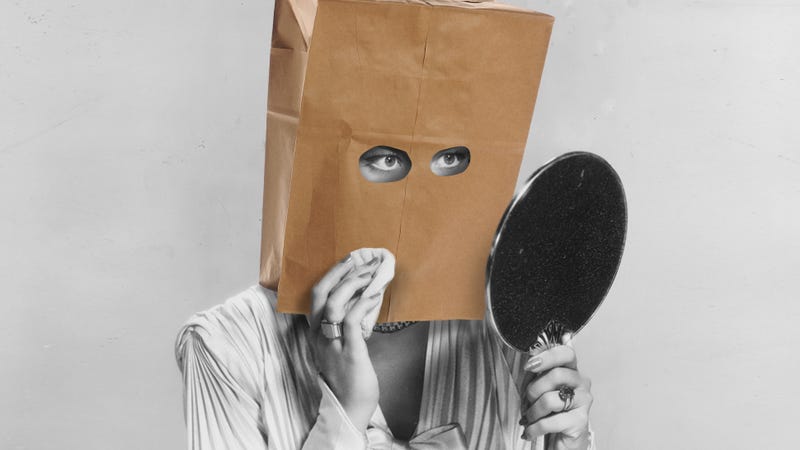 Once, on a blind date in my twenties, a guy I instantly didn't like realized this and said something hilariously awful by date's end: "You're a bitch, and you're not even pretty enough to be a bitch." It's funny because I totally was pretty enough. No, it's funny because HE LOOKED LIKE AN AARDVARK. Actually, it's awful, because I don't know a single dude who has a story like that, but nearly every woman I know does.
If the entire notion of women as the fairer sex and the "prettier" gender disappeared, thus allowing us to be ugly all the time or some of the time without cultural shaming/pity/donning the cloak of invisibility, what would it be like? Well, in addition to not getting great anecdotes4life, it would probably free up a lot of time, money, and energy.
But let's clear up the jaw-droppingly gorgeous elephant in the room here: Yes, we're a visual people, we are drawn to symmetry and beauty — in objects, in nature, in people — and who wouldn't want to be a baller in the looks department? Sure, there are arguments about extreme beauty getting in the way of all kinds of living, but generally speaking, most people want to be attractive, and want to be with other people who are also attractive. Making ourselves attractive to each other is built into the system, so it'd be dumb not to admit that.
Second, what do I mean by ugly? Like all things subjective, it's arguable to infinity. I think when women are called ugly, they are not actually ugly — they are simply noncompliant. They are not willing to spend the time, money and energy it takes to live up to a cultural beauty standard that says skin tones must be evened out, eyes must be enhanced, cheek bones accented, weight managed, desirability advertised, and so on. (Remember, pretty is a skill set. And there's a terrific post unpacking the contradictions of critiquing the beauty standard here at Feministe for further reading.)