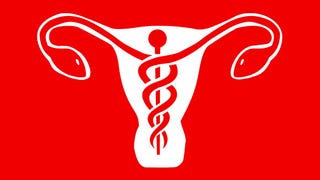 I was born around the same time as Sesame Street and raised to believe that I could do anything I set my mind to: that I could be an astronaut, a police officer, a backup dancer on Solid Gold. My friend Julia and I would come home after school and sing along to "Free to Be You and Me," an album and book we'd devoured all day long at the urging of our hippie teachers. Later in college, I learned how to wield a power suit and aim for the gritty smarts displayed by Melanie Griffith in Working Girl. Hard-wired and indoctrinated by women's lib, I believed that my career was the first thing I needed to get in line—that babies would drag me down into some kind of Play-Doh-lined void.
So I acted accordingly. I also was a slow starter professionally, and I didn't really hit my stride until my late 30s. In the end my career turned out fine; I snagged a great job paying more money than I would have dared to ask for, and benefits.
But for kids, I'd waited too long. After three miscarriages, I had an inner sense that I wasn't supposed to carry my child (even though my company paid 50 percent of any fertility treatments), and that adoption was the way she would come to me. That feeling turned out to be correct. Two years later, at 42, I became mom to my daughter, and I believe that for us, this was exactly right. This is the way we were supposed to come together.
Adoption isn't the road for everyone, for a variety of reasons. Lots of women feel an essential need to conceive, and try to do so through any means available. About 10 percent—6.1 million —will have epic fertility struggles and try something like IVF, a process that is successful less than half the time and protracted to a degree that it often compromises your work life.
So now Apple and Facebook are offering egg-freezing as a benefit (along with other companies who don't think to shout about this perk). I offer them all a half-hearted thanks: a low-five, for offering this option as a way of helping to support women who aren't ready to have children yet. It's good, but it's not good enough.