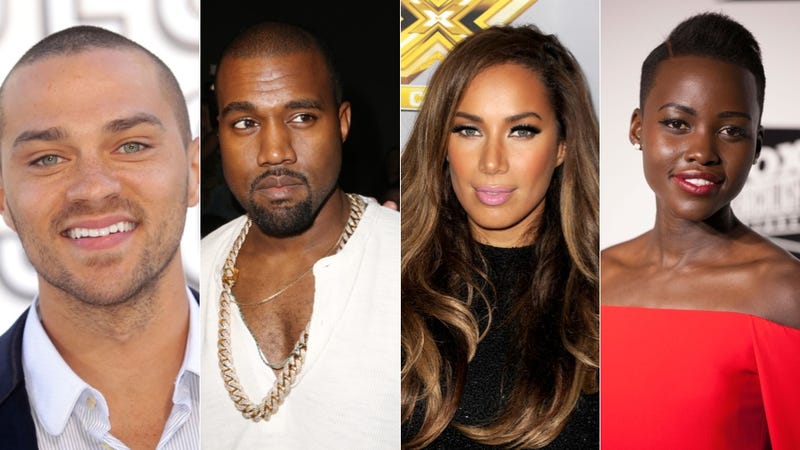 A new study says if you're black and successful, people will probably remember you with the complexion of, say, Leona Lewis. But people are just crazy, right? Wrong. The implications of this finding, discovered by researchers at San Francisco State, is worth a RHONJ-style table flip and here's why.
Racism and colorism, the practice of basing social status on skin tone, are palpable constructions in American society, African-American culture specifically, and the world at large. In the United States, these ideas are rooted in slavery — isn't everything? — where whites denigrated blacks to the point of declaring them 3/5th of a human being in their quest to justify treating others like Lupita Nyong'o in 12 Years A Slave. If you've convinced yourself that another person is less than human, it's fine to demoralize, rape, torture and enslave that person for hundreds of years because they aren't like you (because you, of course, are human). In kind, the closer a person of color's complexion is to white, the better — more human — they must be. The problem is, when slavery (and Jim Crow segregation) ended, these rationalizations did not.
Around the world, we see proof of these rationalizations everyday: policies targeting people of color, situations illustrating that finding a job as a black person is harder, the bullying of dark skin women from a young age. Just watch a clip from the 2013 documentary, Dark Girls, where woman after woman shares her childhood wish for lighter skin — one even asked her mother to put bleach in her bath water — and thereby social acceptance from her peers.