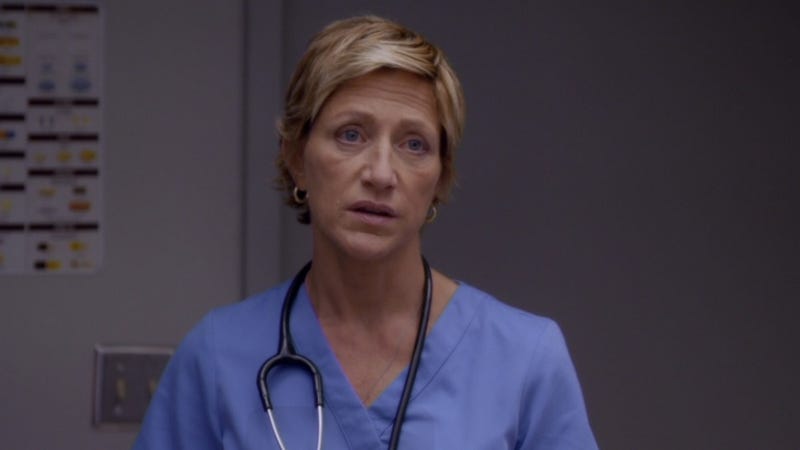 As all different kinds of boundary-breaking female characters shoehorn their way onto TV these last few years, much has been written about Breaking Bad's "Skyler White Effect," the knee-jerk hatred of male anti-heroes' wives. Somehow, Skyler garners more fan hatred than the brilliant, evil meth cook and murderer she's married (who, it's strongly implied, rapes her, by the way) to because she's "such a bitch."
But there are still certain demographics of women who are barely on TV at all, according to NPR's ">All Things Considered. The good news is, that a think tank run by Geena Davis that studies women in the media found that 44.3% of women characters in prime-time television had jobs, close to the real-life figure of 46.7% (the breadwinning in children's entertainment, meanwhile, was done by men 81% of the time).
The bad news is — as Jennifer Newsom, the director of the 2011 documentary Miss Representation points out in the piece— while 60% of working women are working mothers, hardly any of the televised career women have kids, because people still feel weird about women not staying home to take care of their progeny. Newsom asked a TV exec why this might be. "Well, you know, our focus study group, they weren't comfortable with the mother [character] working so hard and blah, blah, blah."
Additionally, says Newsom, "Forty and older are actually 47 percent of our population here in the U.S., yet only 26 percent of women on TV."