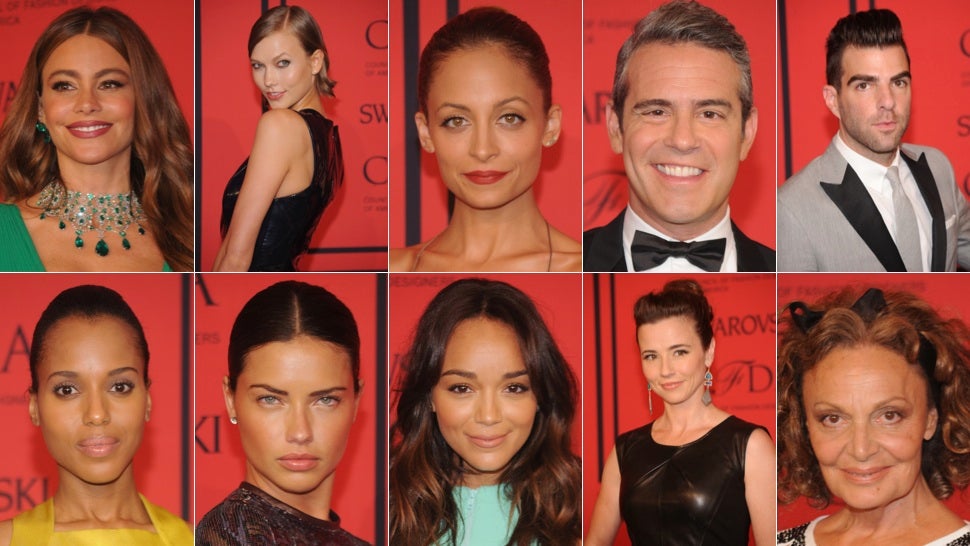 S
Last night at the Council of Fashion Designers of America, designers and celebrities hit the red carpet in ensembles both incredibly fashionable and incredibly ugly.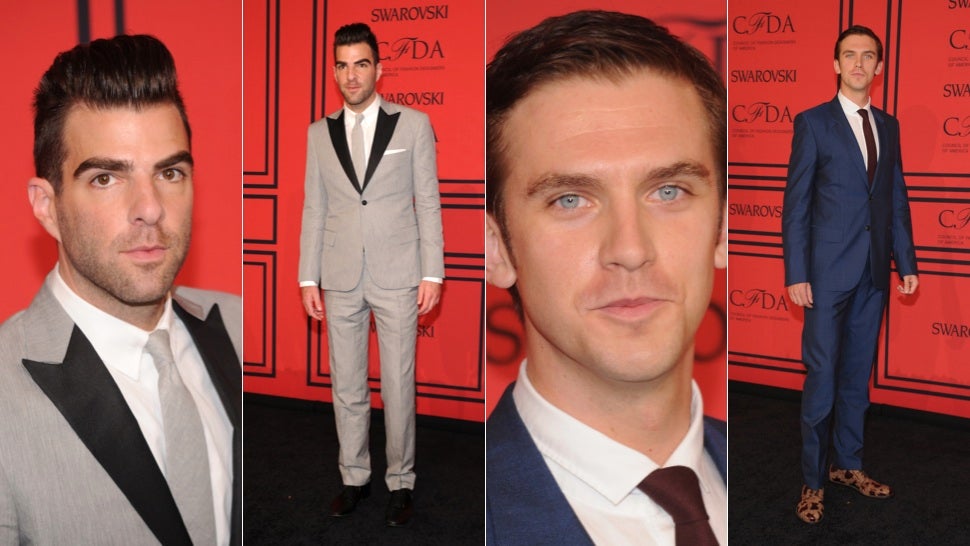 S
Zachary Quinto's lapels really bring out his eyebrows. Downton Abbey's Dan Stevens seems to have stepped in manure on his way to Crawley House. Score one for the Shitastic Shoe Society.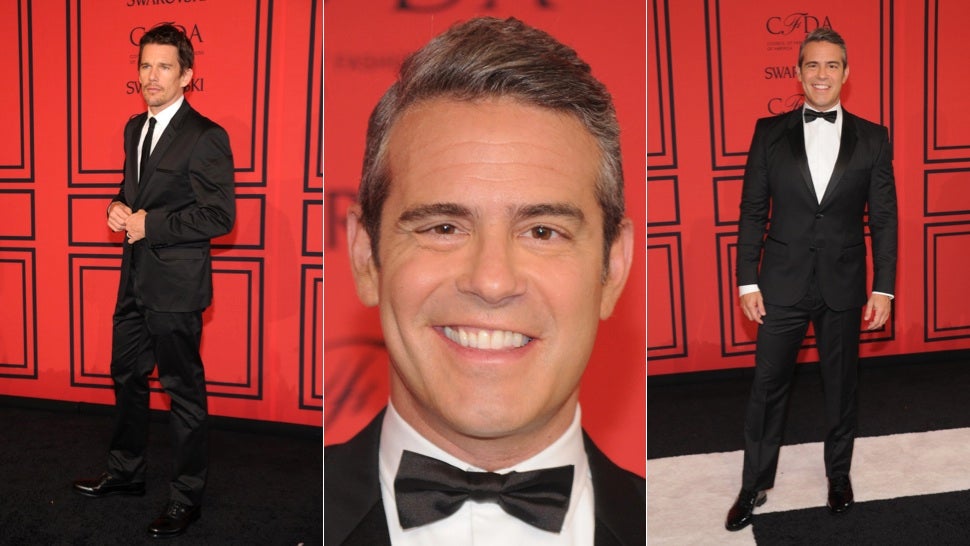 S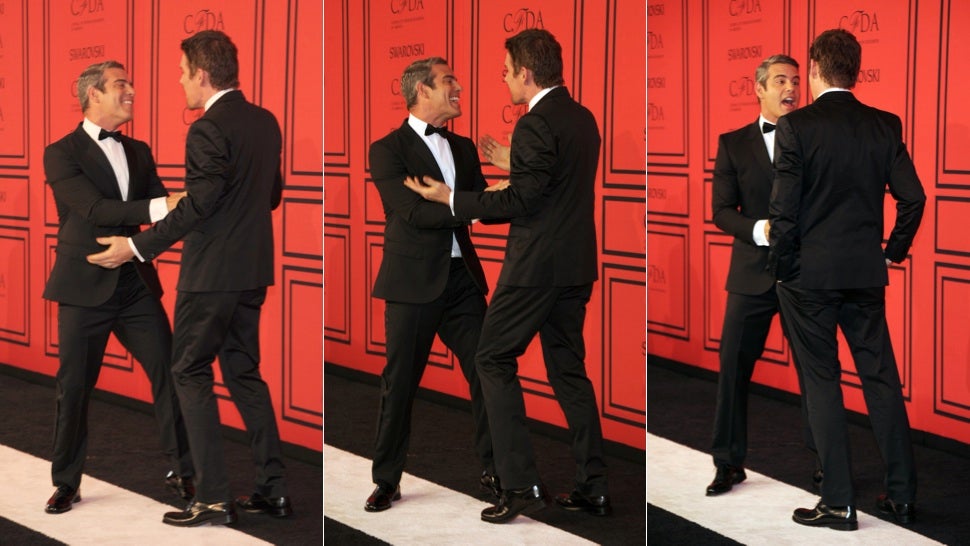 S
Very handsome in classic black: Ethan Hawke and Andy Cohen.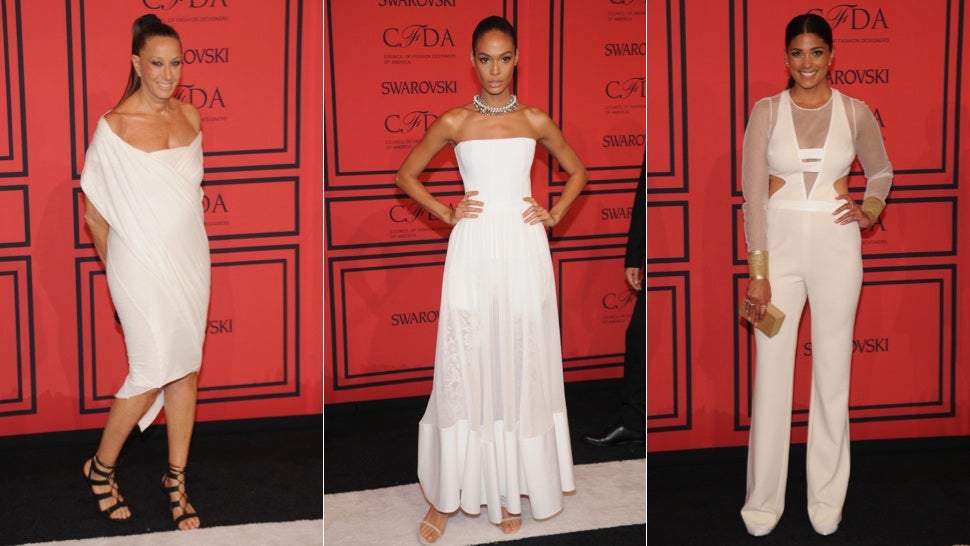 S
Looking gorgeous in creamy white: Donna Karan, Joan Smalls, Rachel Roy.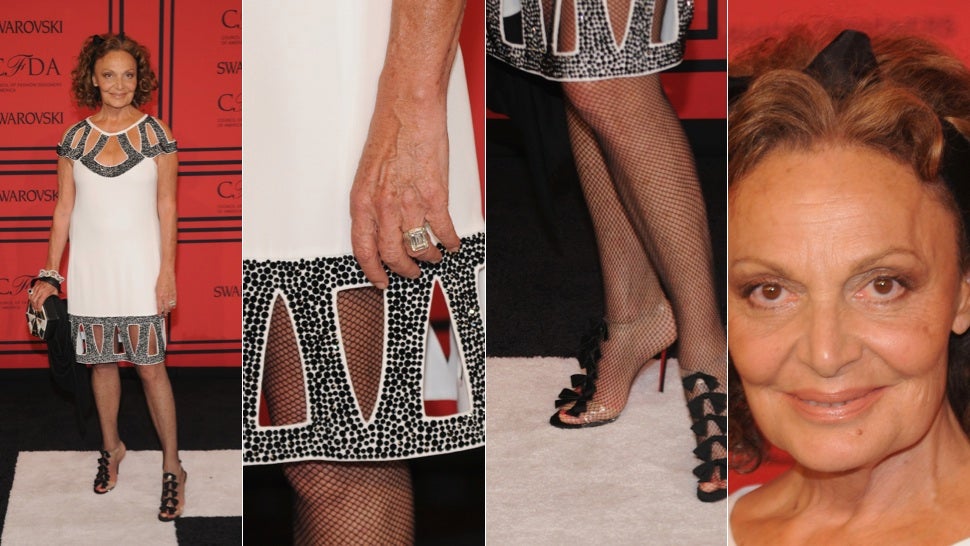 S
Diane von Fürstenberg reminds me of a magnet I saw that read, "If you think you're too old to do a thing, do it." The bow in the hair, the fishnets, the cut-outs, the shoes? She's breaking all the rules. The lady just don't give a fuck. Kudos. (Shitastic Shoe count: 2)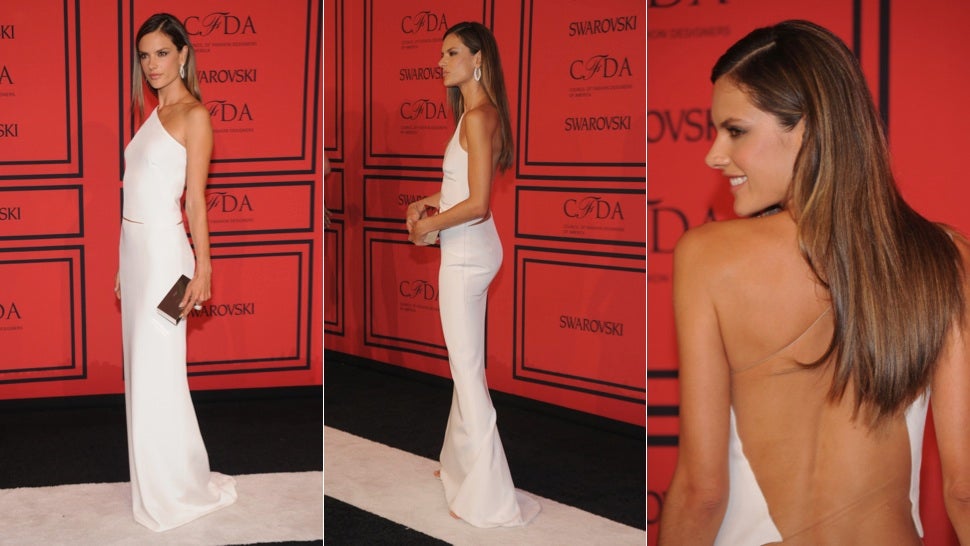 S
Sleek and slinky: Alessandra Ambrosio.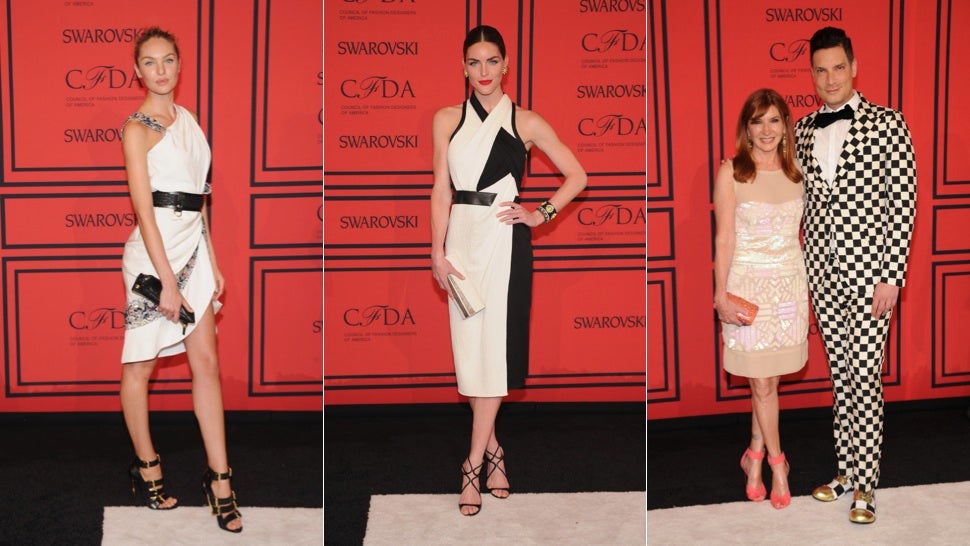 S
Black and white looks fresh and springy on Candice Swanepoel, Hilary Rhoda, and Nicole Miller's friend Cameron Silver in a checkered suit. (BTW, our Hideous Shoe count is now at 3.)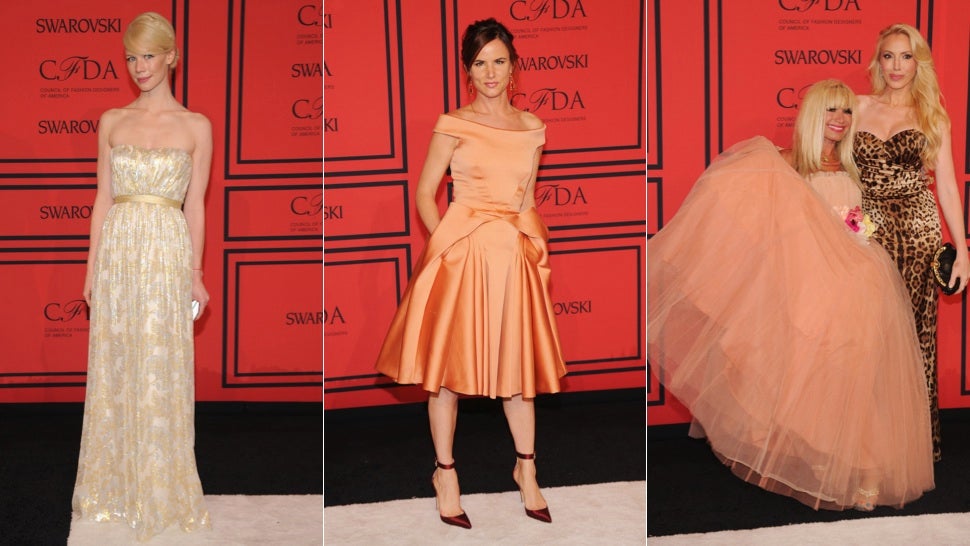 S
Effusing the peachy/romance vibes: Erin Fetherston, Juliette Lewis, Betsey Johnson. (Lulu Johnson is full-on hissing Hollywood cat lady.)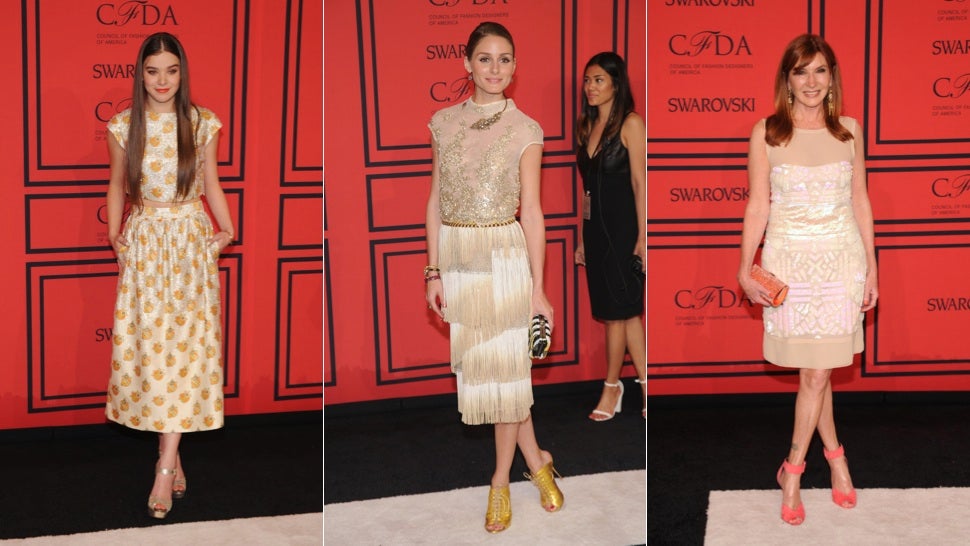 S
Light, airy, pretty: Hailee Steinfeld, Olivia Palermo, Nicole Miller. Although. Olivia's shoes are joining the Fugly Footwear Club. Making it 4!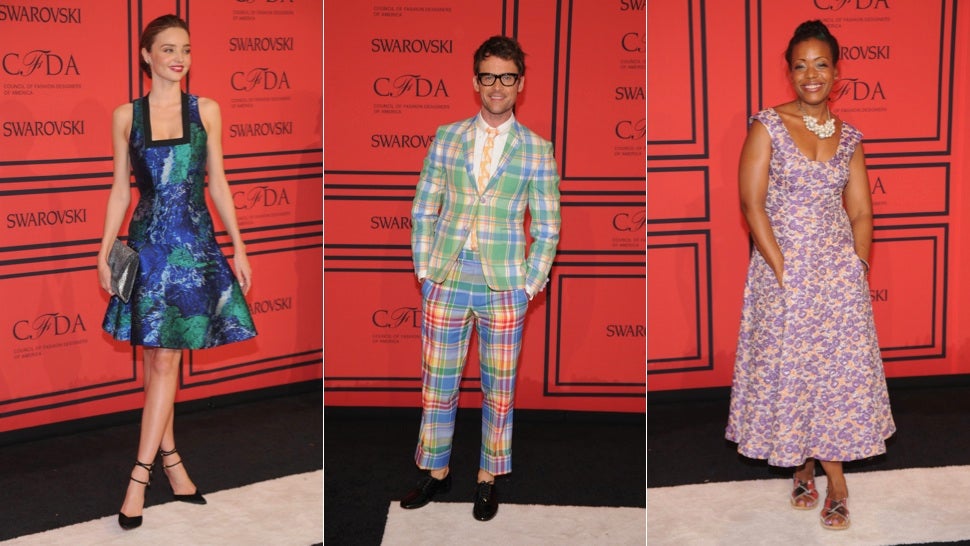 S
Playful patterns: Miranda Kerr, Brad Goreski, Tracy Reese.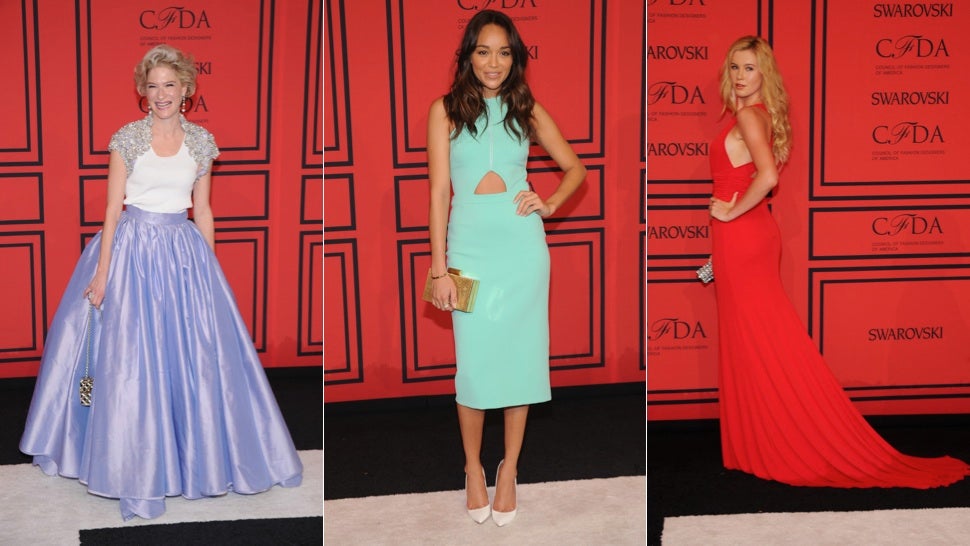 S
Doing saturated color: Julie Macklowe, in socialite ball gown chic; Ashley Madekwe in peek-a-boo pastel aqua; Ireland Baldwin in siren-call crimson.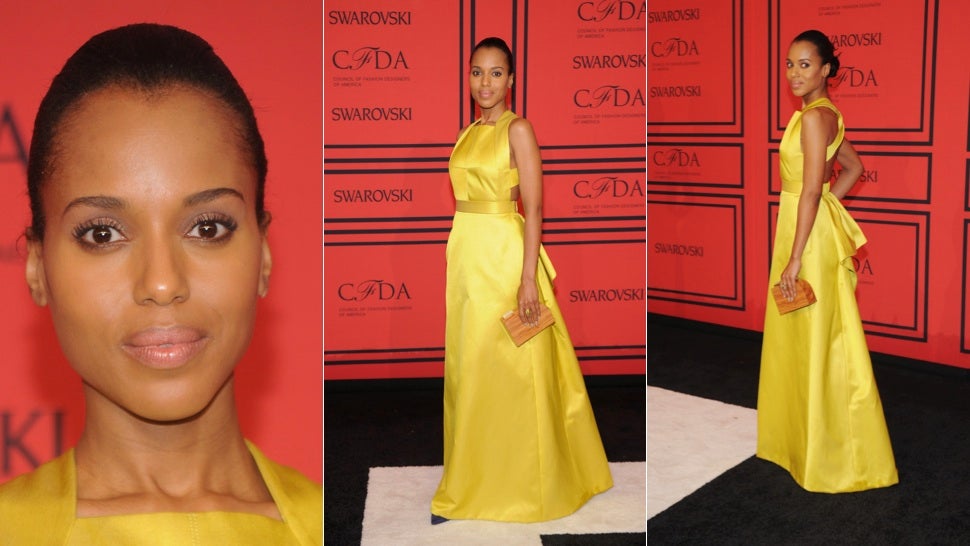 S
Kerry Washington is gorgeous, and I miss Olivia Pope already, but her skin looks sallow in this color. Not flattering. Sad face.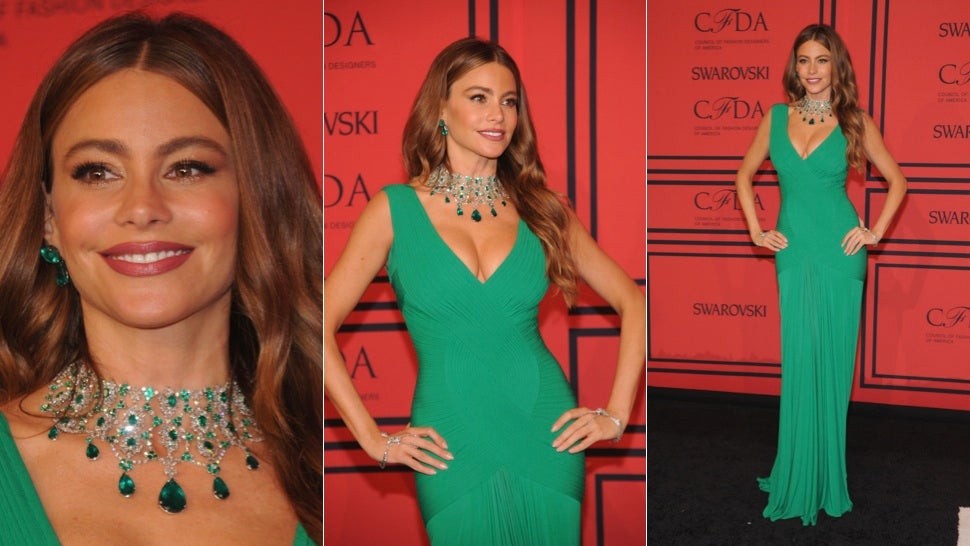 S
Sofia Vergara in the usual, aka what works for her: Bombshell silhouettes and giant jewels.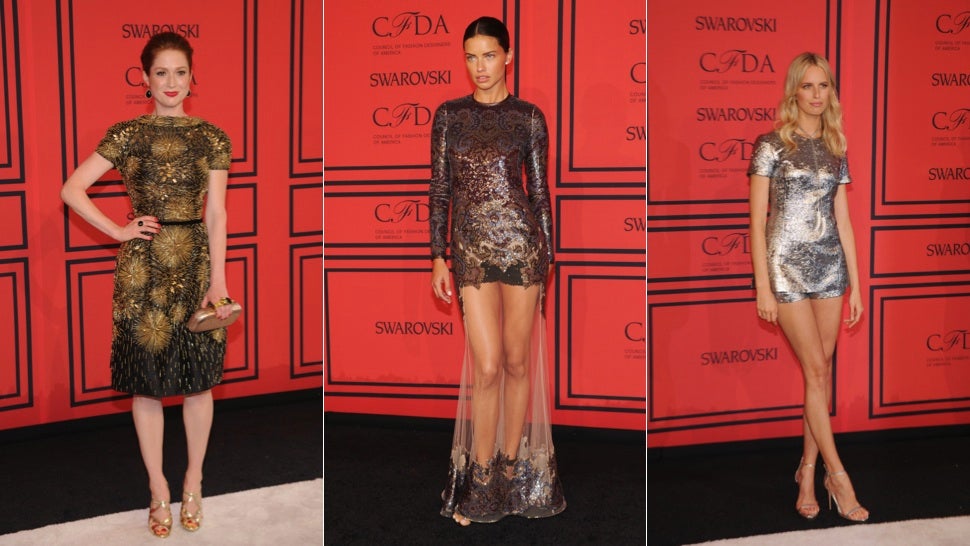 S
Sparkle and shine: Ellie Kemper is adorable in bronze starbursts; Adriana Lima looks ridiculous in that sheer nonsense; Karolina Kurkova makes tiny shorts look crisp and formal.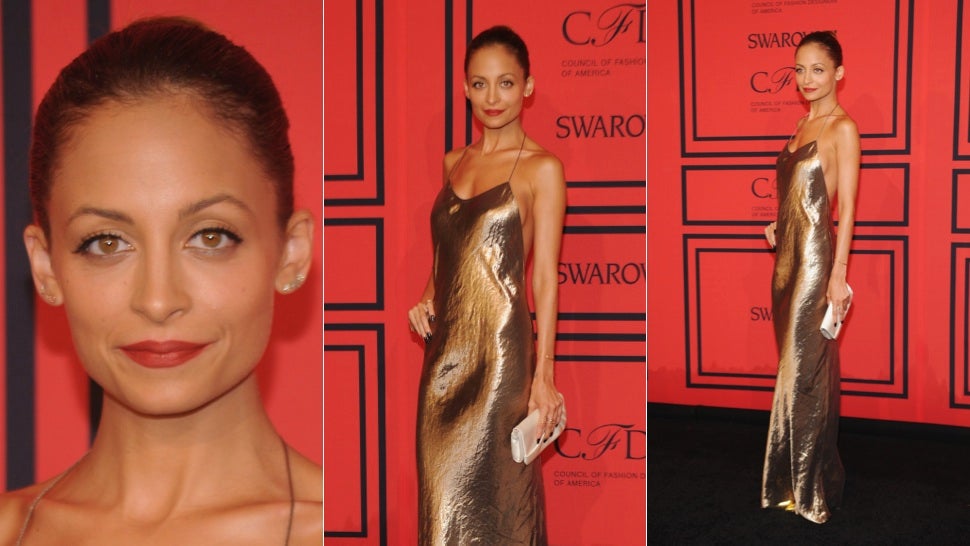 S
Coppery liquid gold plays up Nicole Richie's flawless skin.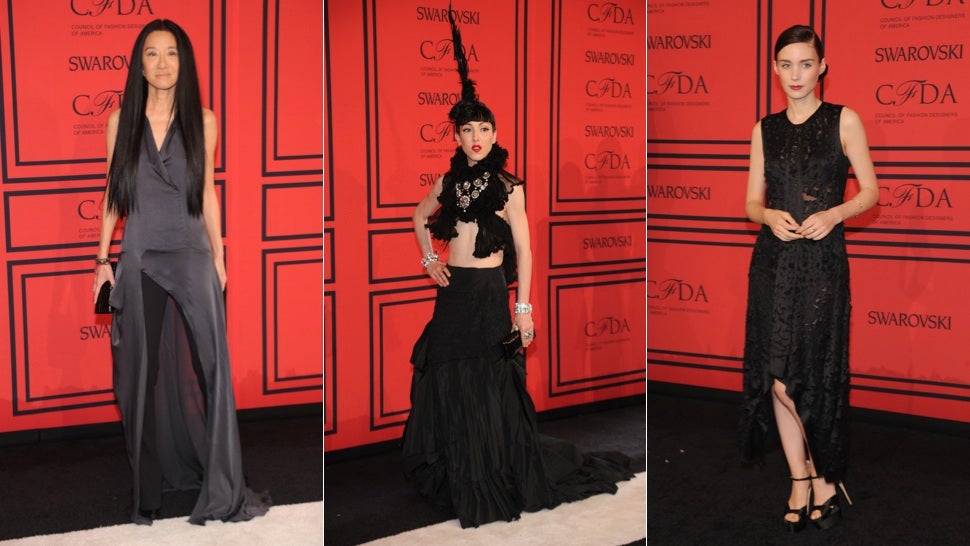 S
At a fashion event in New York, you can always bet on black. Vera Wang rocked black trousers under a slate gray tunic; Michelle Harper went as a goth unicorn; Rooney Mara's laser-cut lace is edgy yet elegant.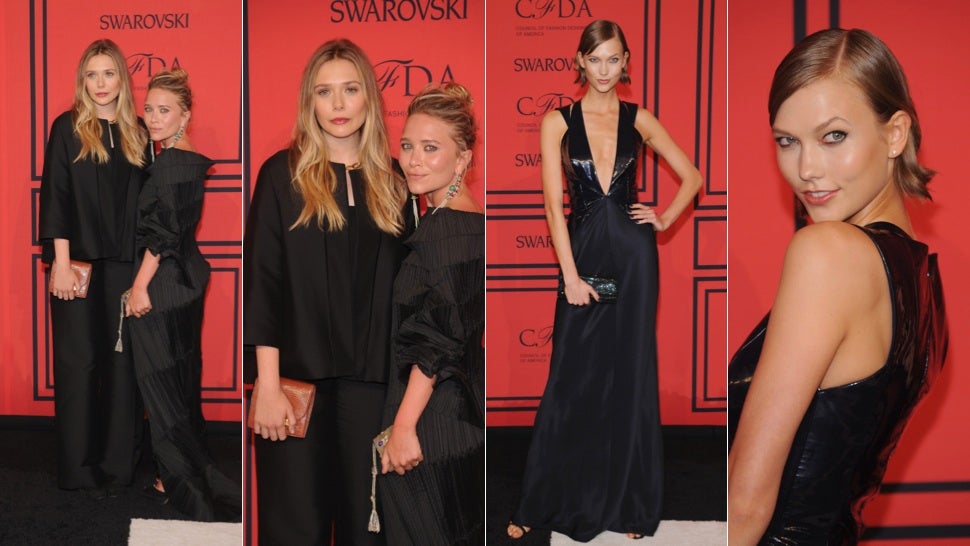 S
Elizabeth Olsen and Mary-Kate Olsen are swathed in some kind of shroud chic. Karlie Kloss channels her inner Margaery Tyrell.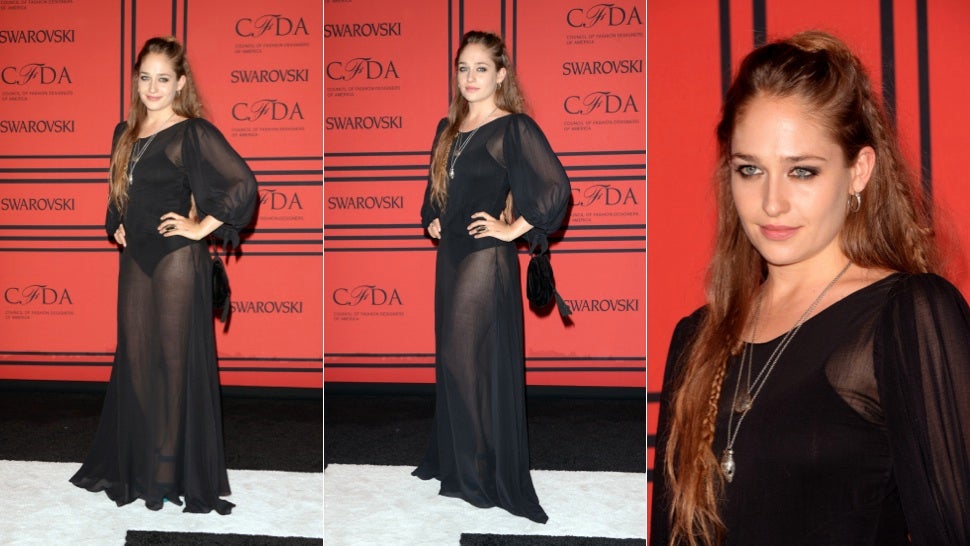 S
Jemima Kirke of Girls and Jessa Johansson share the same wardrobe, apparently.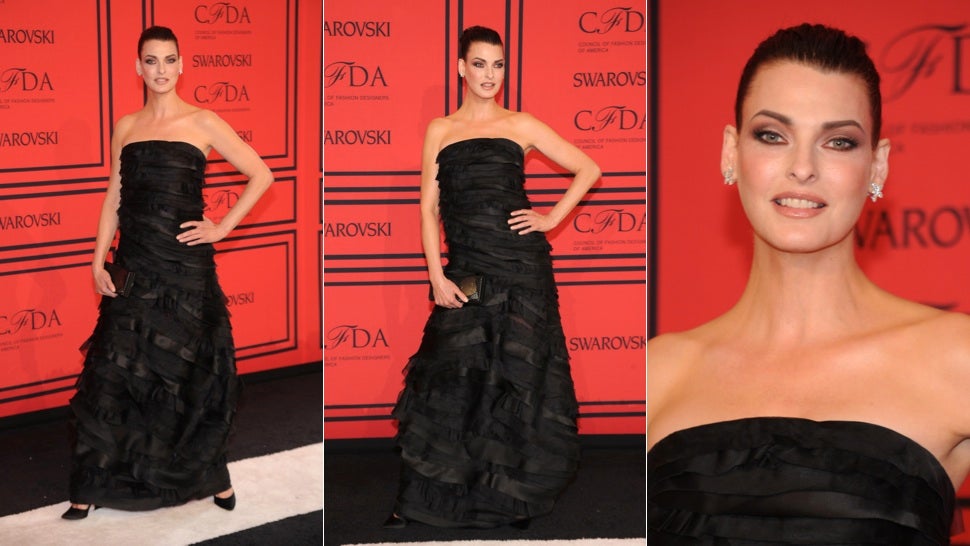 S
Living legend Linda Evangelista: Timeless, classic, beautiful. Portrait of Madame X -esque.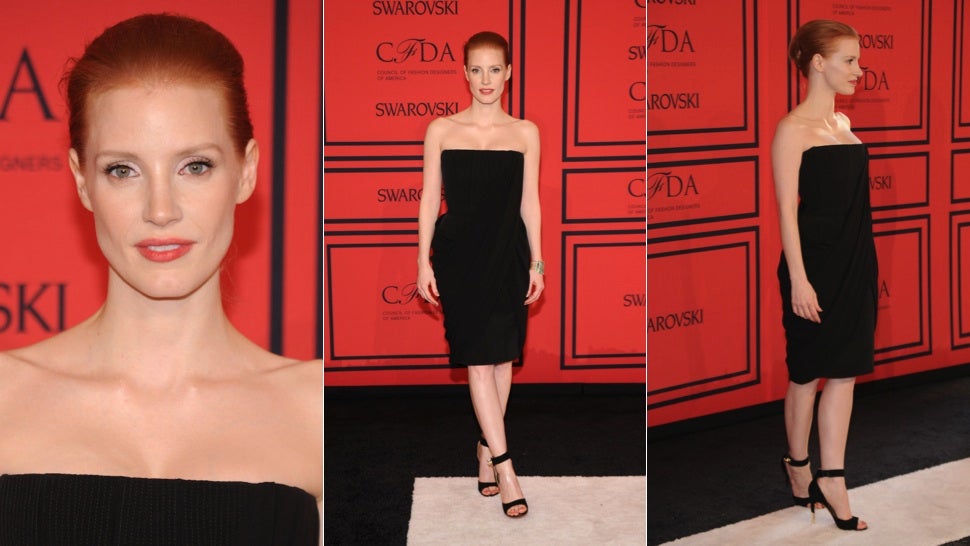 S
Eh, Jessica Chastain looks okay.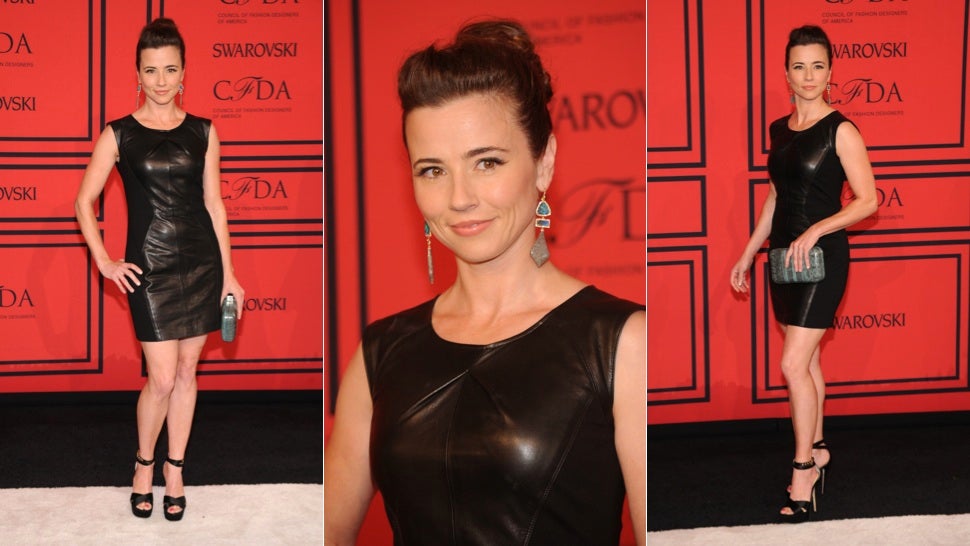 S
Favorite look? Linda Cardellini, neither Freak nor Geek nor Don Draper's paramour Sylvia Rosen but downright foxy/stunning/fierce in a leather sheath, geometric earrings and a great, face-framing upswept do. A+.
Images via Getty.