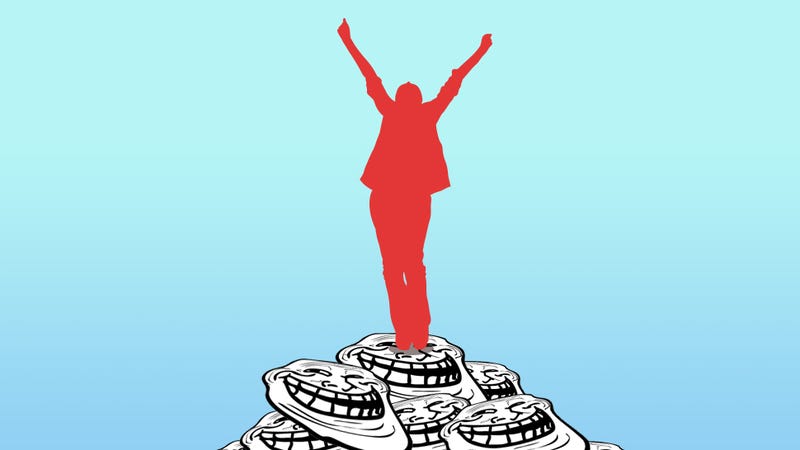 Anyone who genuinely cares about anything is bound to sound like a broken record from time to time. If you actually give a shit about a problem (and I don't mean a "problem" like "the co-op is out of Honeycrisps," I mean a PROBLEM PROBLEM), then you don't just lodge your complaint and sit back down while the world rolls on around you. You do not shut up until that problem is fixed. You repeat and reframe and repeat and reframe and message, message, message, and eventually—hopefully—you manage to lodge that message somewhere in the public consciousness. That is how things move forward.* And right now, we desperately need to not shut up about the way the internet treats women.
To that end, everyone needs to read Amanda Hess's stellar essay on women and internet trolls in Pacific Standard. And then tell everyone you know to read it and then tell them again.
It's an incredibly thorough, enraging investigation of the ways that internet "trolls" (with help from IRL law enforcement, who treat the web like a "fantasyland") systematically and deliberately drive women out of online spaces. Hess details her own harrowing, infuriating experience attempting to take action against an online stalker, and explores the often invisible emotional and financial consequences for women who choose to absorb the hate instead of removing themselves from web-based discourse. She also delves into the potential solutions—legal and electronic—that activists and victims are hanging their hopes on.