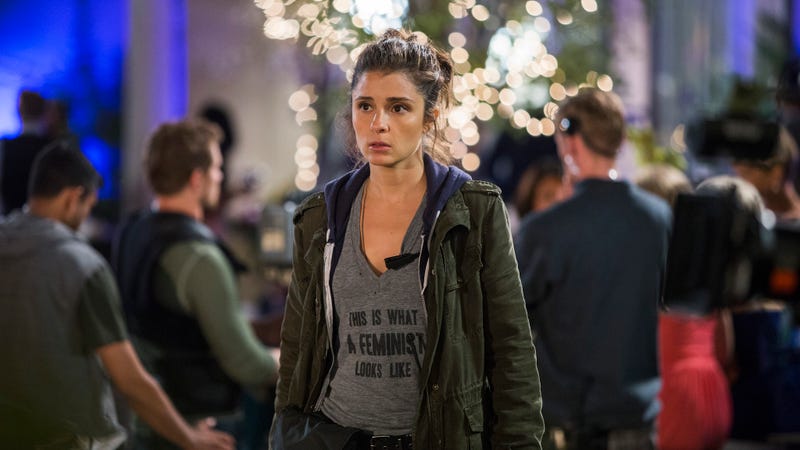 Season 2 of Lifetime's unexpectedly great series UnREAL will do what the real-life Bachelor has strangely never done, and feature a black bachelor.
With a black man as a central character on the show's fictional reality series Everlasting—to play off the lead Rachel (Shiri Appleby)—this season has the potential to be as equally entertaining as it is enlightening, and maybe even artfully offensive.
According to Variety:
The executive producers said the show will focus on the controversy raised when "Everlasting," the show-within-the-show, casts its first-ever African-American suitor — something "The Bachelor" has famously yet to do. "There are few things more pressing than this conversation," said executive producer Sarah Gertrude Shapiro. "I've heard appalling things about race all the time," she said, referring to her experience as a producer.
The show's writers will hopefully find creative un-PC ways to address these racial tensions and touch on some broader important issues in the process.
Constance Zimmer, who plays Everlasting TV producer Quinn, told E! News, "It's actually really exciting because I do feel like the second season for us means we can kind of go darker. And we can maybe go a little bit further than we might've been afraid to in the first season."