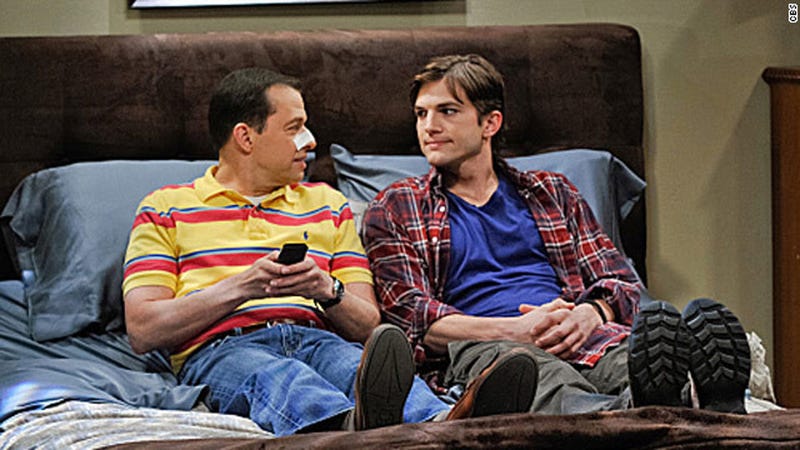 You may have thought Two & a Half Men was over with the exit of half man Angus T. Jones, but you thought wrong. The show will live on for an 11th season, but — get this — they're getting a girl. Ewwwwwwwww. (And by "ew," I mean "eh" and by "eh," I mean zzzzzzz.)
Deadline reports:
I hear the girl, in her late teens or early 20s, shoes up on Walden Schmidt's (Ashton Kutcher) doorstep searching for her father. She claims to be a daughter of the house's previous owner, recently departed perennial bachelor Charlie Harper (Charlie Sheen). I hear the girl will eventually move in with Walden and her uncle Alan Harper (Jon Cryer). The new character is expected to fill the void left by the departure of Alan's son Jake as Angus T. Jones recently exited as a regular after 10 seasons on the show.
No! TV already has too many vaginas!
'Two & A Half Men' Adds New Series Regular — Charlie Harper's Long Lost Daughter