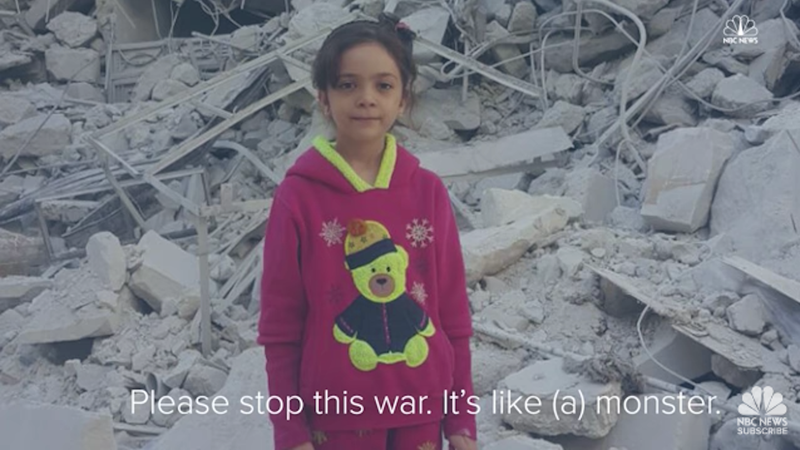 Since late September, Bana Alabed, a seven-year-old girl from war-ravaged Aleppo, has narrated her experiences on Twitter. The account, begun by her mother, accumulated over 100,000 followers as Bana delivered stark and harrowing messages of life amidst brutal chaos. But as of today, the account has disappeared.
According to CNN, Bana's mother, Fatemah, sent the account's last, ominous tweet: "We are sure the army is capturing us now. We will see each other another day dear world. Bye. - Fatemah #Aleppo"
Not long ago, on November 28, Bana tweeted another distressing message that suggested farewell: "Tonight we have no house, it's bombed and I got in rubble. I saw deaths and I almost died." Later she added, "Under heavy bombardments now. In between death and life now, please keep praying for us." Her mother explained to CNN that their home had been bombed, forcing the Alabeds into the street.