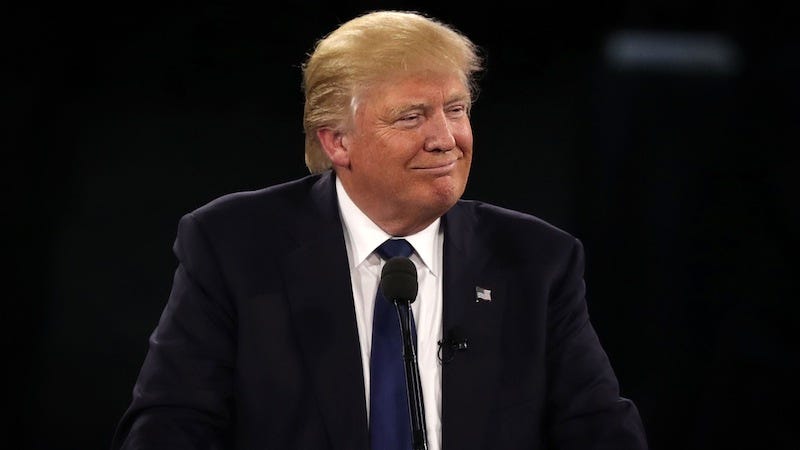 Donald Trump can actually be a pretty funny guy. Having a sense of humor is not exclusively the domain of people who are kind, or righteous, or even particularly smart. Trump has been a public figure who makes jokes for years, so he is bound to have a backlog of lines that just didn't hit.
Here's a recent RT that shows Trump's sense of humor via memes:
If we go back a few years, he did tweet some things that don't exactly make you ROTFLMAO, but you can see he's working some stuff out.
Woman+judgement=comedy+time=tragedy.
Maybe he should go to an open mic and insult every woman in the audience for practice?
This is fucked:
If Trump came for K-Stew like that, there is no way this whining, misogynistic, sentient kidney stone that passed through Garfield's urethra is joking. Which probably means his extended campaign against Fox New's Megyn Kelly isn't some jolly prank either.