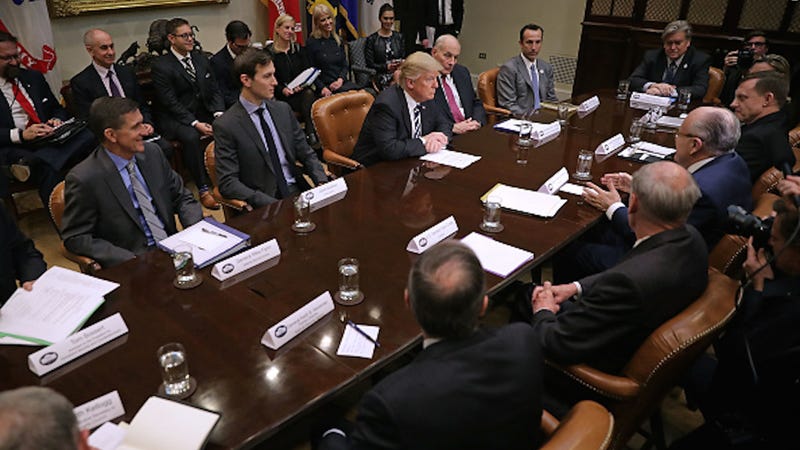 Historically, the National Security Council has served as the President's primary resource for determining issues of national security and foreign policy. In a volatile global climate, it is an especially critical forum for strategy and advising. So, it's all the more disconcerting that ever since Trump's inauguration, the council's organizational structure has crumpled.
According to the New York Times, a number of conditions have coalesced to engender uncertainty and dishevelment. Donald Trump's daily cascade of tempestuous tweets requires damage control — that is to say, staff members must seek to make them coherent with extant policy. But this task is difficult, to say the least, when most of the council is not privy to what Trump tells foreign leaders during official calls.
Wobbly leadership may also become an increasingly difficult issue: right now, after all, national security adviser Michael T. Flynn is precariously perched. Investigators are seeking to learn what he told the Russia ambassador about the possible lifting of sanctions, and whether he concealed some of that information from Vice President Mike Pence. Trump has indicated that he knew nothing of the suspicions regarding Flynn's activities, but of course his aides have insisted that he is paying careful attention to the proceedings. In any case, depending on the gravity of offense, Flynn could be removed from his position.