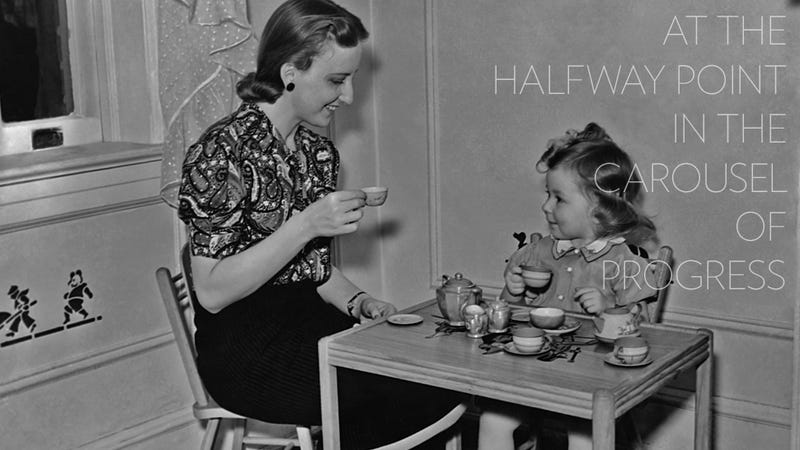 It's 2013 and here we are, still looking around at one another with "Who farted?" faces when it comes to the topic of balancing both a career and a family. We've convinced ourselves that being a "working mom" is the dilemma of the modern woman without bothering to question that being a "working dad" is not even a thing that people say with a straight face. And that's what really stinks.
Yesterday a story appeared on the cover of The New York Times, called "Coveting Not a Corner Office, but Time at Home," about how one Wisconsin woman's approach to her career is indicative of a national trend of mothers who:
[F]ind climbing a career ladder less of a concern than finding a position that offers paid sick leave, flexible scheduling or even the opportunity to work fewer hours.
Is anyone else utterly floored that this is headline news?
Look, I love when women's issues are discussed in the mainstream on a national scale like this. At the very least—no matter the approach being heralded (lean in, lean out, lean back, what have you)—just talking about this stuff is a recognition of like, "Oh, hey, things aren't really equal after all. Would ya look at that?" Admitting you have a problem is always the first step, so that's a good start. But why have we stalled?