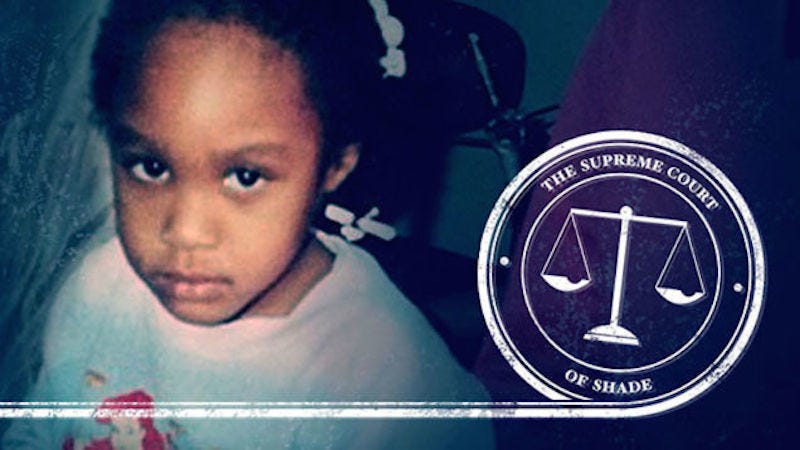 First of all, a huge shout out to all the non-Trump related shade sent to me this week. Communication is the most important part of any relationship; you guys listened, and I thank you for that.
In this week's Shade Court, Katy Perry needs to work on her jokes, Kareem Abdul-Jabbar throw some *fire emoji* flames and Chris Christie sucks.
Shade Court Docket #2017JZ000020
The Case: Young Katy Perry attended the 2017 Grammy Awards and she showed her devotion to the gatekeepers of relevancy by speaking to Ryan Seacrest.
"It's called taking care of your mental health," Perry told E! News' Ryan Seacrest when he inquired after her recent recording hiatus, before later adding, "I haven't shaved my head yet."
She later added:
"It's like the last color in the spectrum that I can do," said the newly blond Perry. "I've done all of them, and the only thing left to do is shave my head, which I'm really saving for a public breakdown."
The Defendant: The Los Angeles Times
The Evidence: