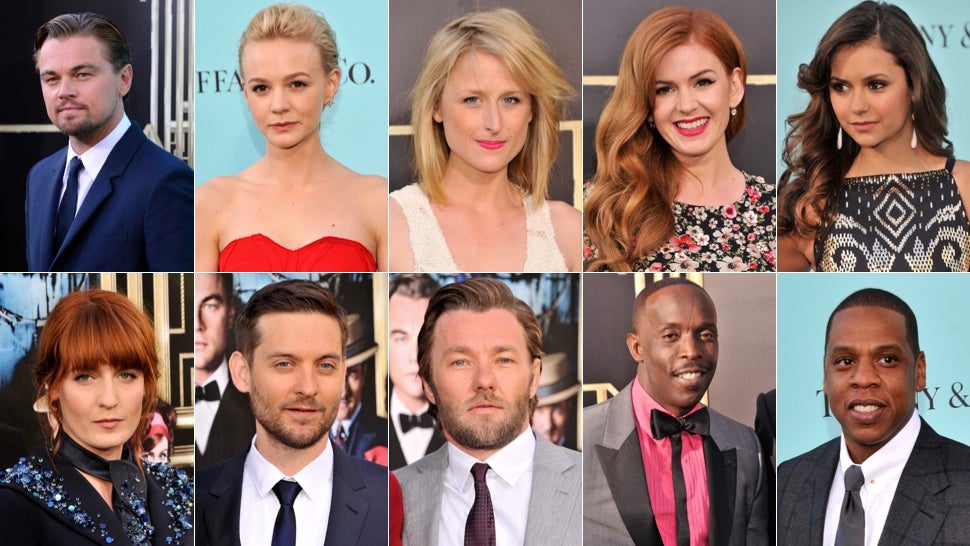 S
Ladies and gentleman! Boys and girls! It was clear skies last night as the biggest stars in Hollywood came out to celebrate the Big Apple premiere of The Great Gatsby. No need to bring along an astronomer or telescope — why these stars were shining so bright that they could be spotted by even the dimmest of peepers! But enough beatin' our gums! What of the glad rags?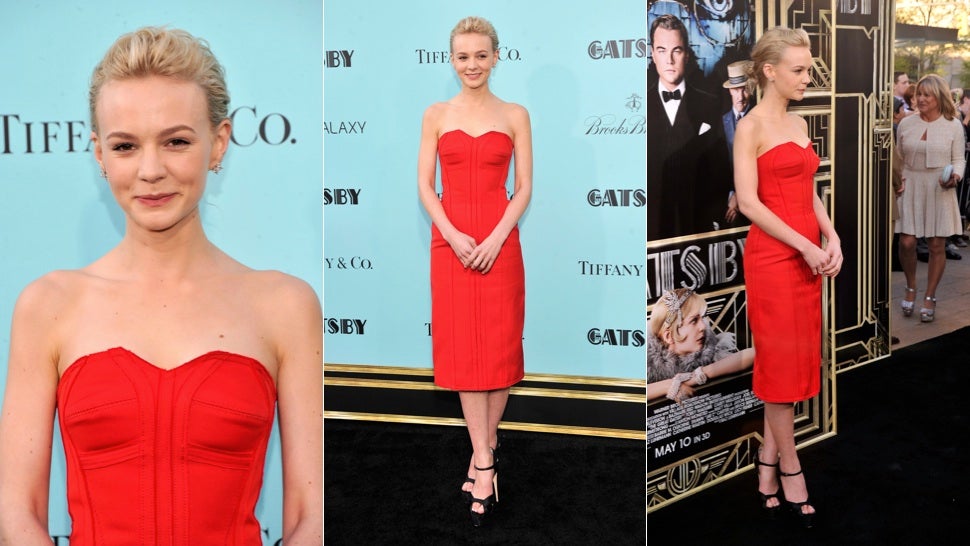 S
Carey Mulligan looks the anti-Daisy Buchanan in a fitted, modern and crisp red cocktail dress. This girl's shoe game is always on point.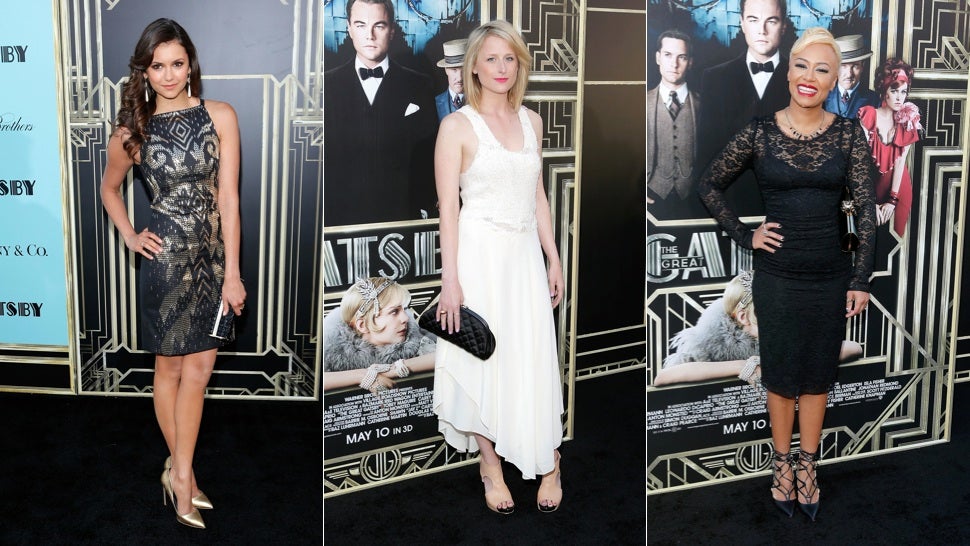 S
Copacetic! Some stars embraced the Jazz Age in a very cool and subtle way. Nina Dobrev's art deco mini is the cat's meow; pair Mamie Gummer's flowing white dress with a cloche and she'd be ready for a summer drive in Gatsby's Rolls-Royce; Emeli Sandé wouldn't look out of place at the most buzzed about '20s hot spots.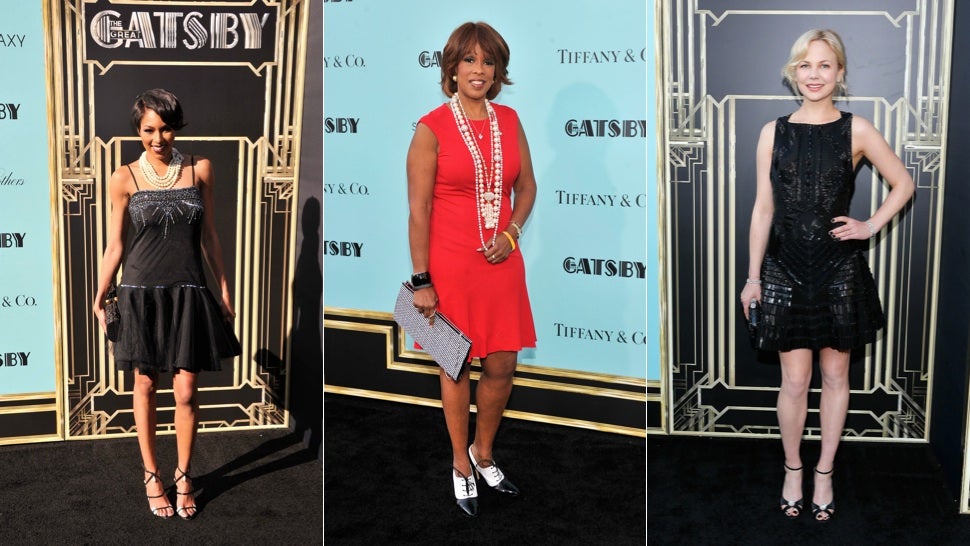 S
These first two takes on the flapper, sported by Alicia Quarles and Gayle King, are a little too literal. Adelaide Clemens strikes the right balance with soft finger waves and subtle detailing.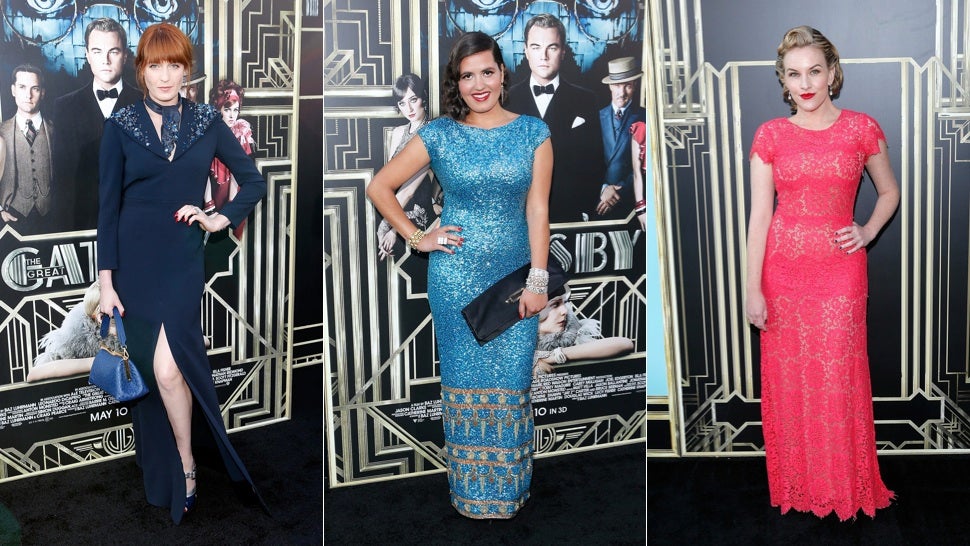 S
Embracing length, Florence Welch looks as witchy and divine as ever though I wish she would have worn a brighter lip color; Coco Owino sparkles in a sky blue dress that looks like a column straight outta one of Hollywood's most star-studded 1920s ballrooms; Kate Mulvany's fuchsia lace number is popping and exquisitely fitted.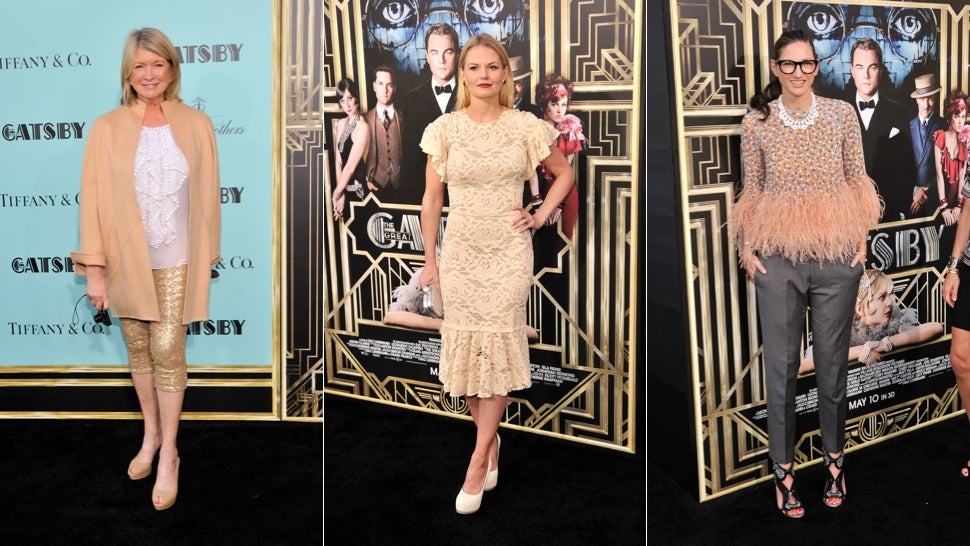 S
Martha Stewart is wearing gold leggings paired with a pirate shirt (a.k.a my blogging outfit); Jennifer Morrison's cream lace frock probably looks beautiful and delicate in person, but comes out looking a little flat and (when paired with the shoes and blonde hair) monochrome on camera; always exciting to see marabou on the carpet, but it doesn't quite fit with Jenna Lyons' trousers.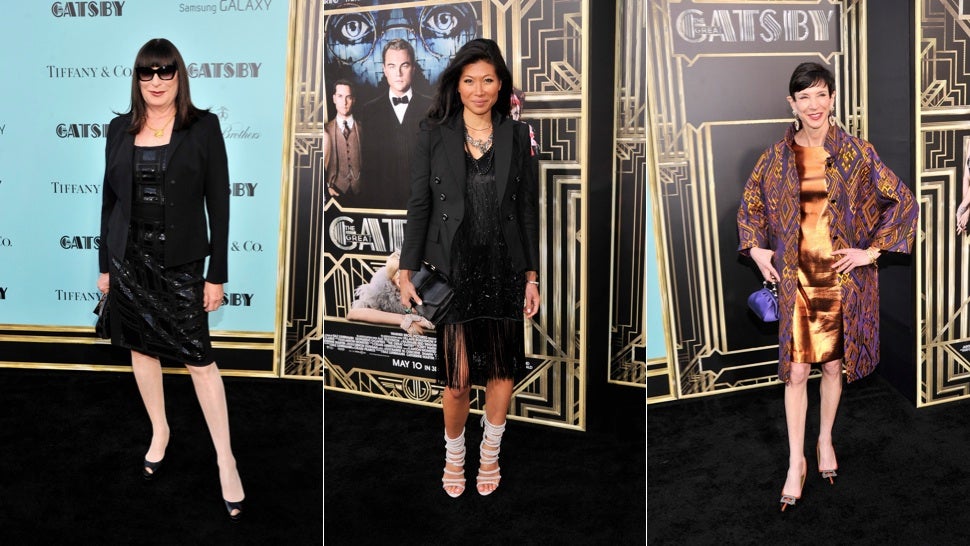 S
Keeping their coats on: Anjelica Huston will wear whatever she pleases and you will like it, dammit; Monika Chiang lives on the fringe with some crazy-ass shoes; the metallic on Vanity Fair's Amy Fine Collins' dress is a little overboard, but, boy, do I want that coat.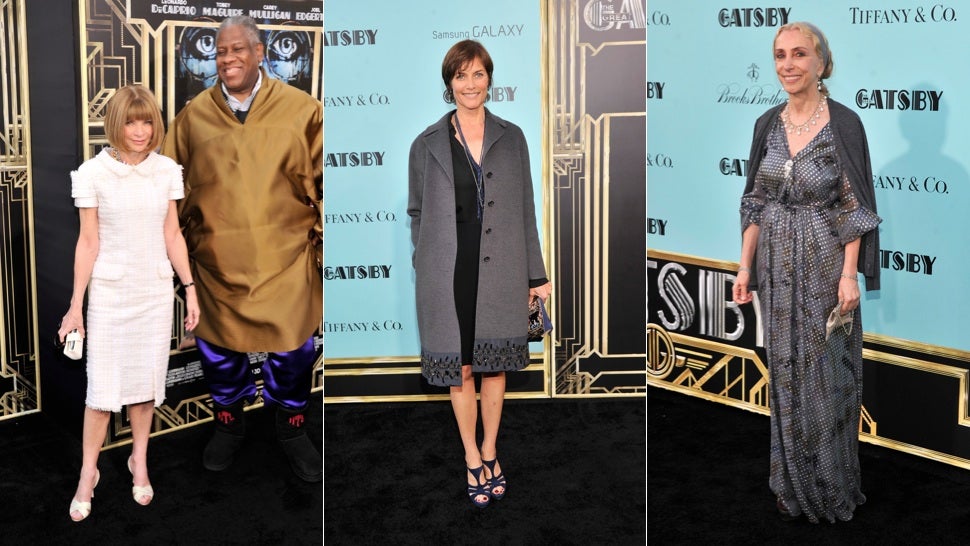 S
Almost every photo of André Leon Talley had him mostly cropped out, but here he stands victorious with Anna Wintour; Carey Lowell's look is overall meh, but check out the shoes at the end of those getaway sticks; Vogue Italia's Franca Sozzani brought a sweater in case the theater is cold.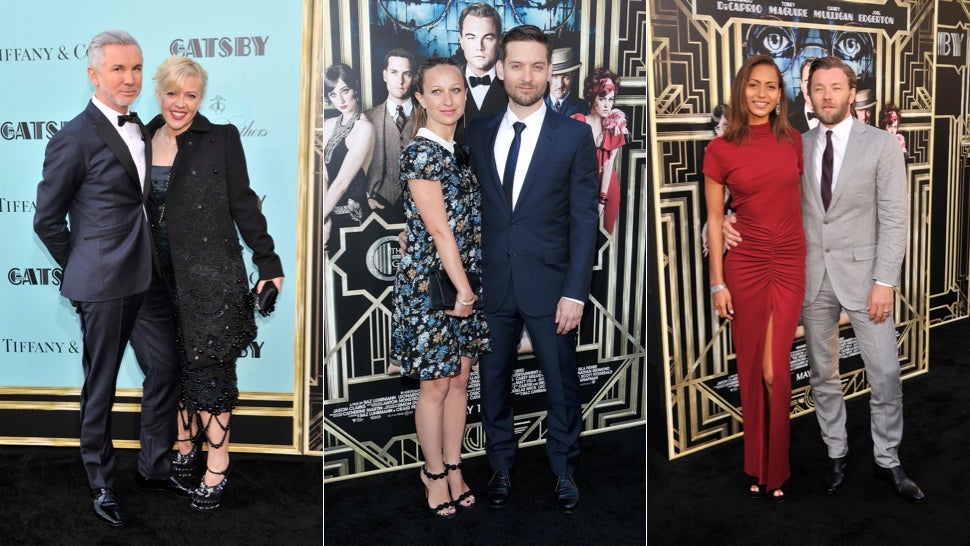 S
Gatsby director Baz Luhrmann with production and costume designer Catherine Martin; Jennifer Meyer and Tobey Maguire; Alexis Blake and a summer suit wearin' Joel Edgerton.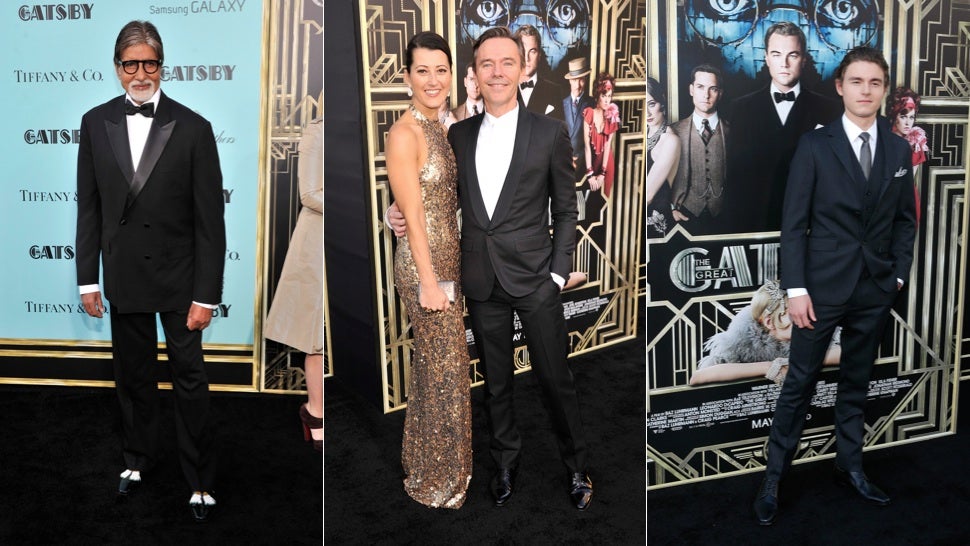 S
An insanely dapper Amitabh Bachchan; Emma and Craig Pearce, and Callan McAuliffe (who plays the young James Gatz).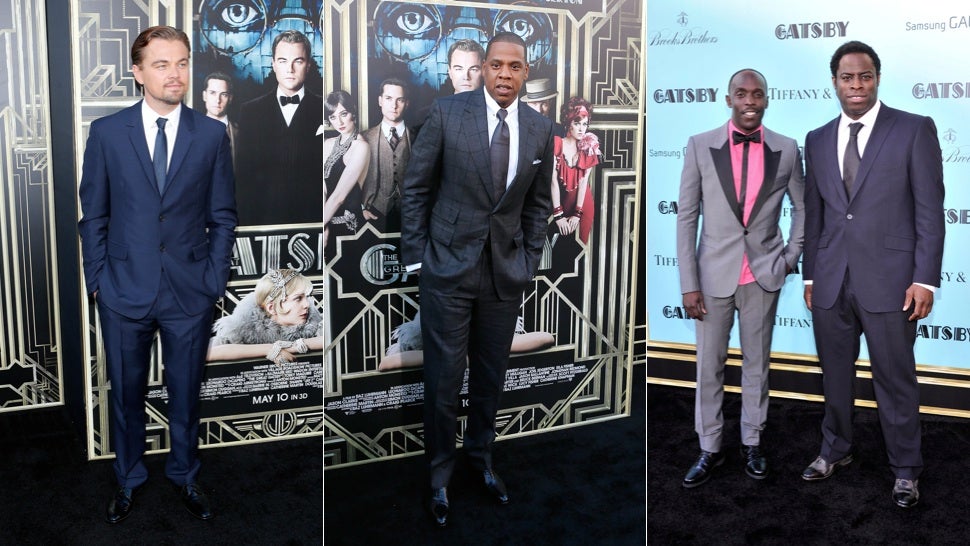 S
Suit and tie shit: Leonardo DiCaprio; Jay (sans Bey) Z; Michael K. Williams and Jeymes Samuel.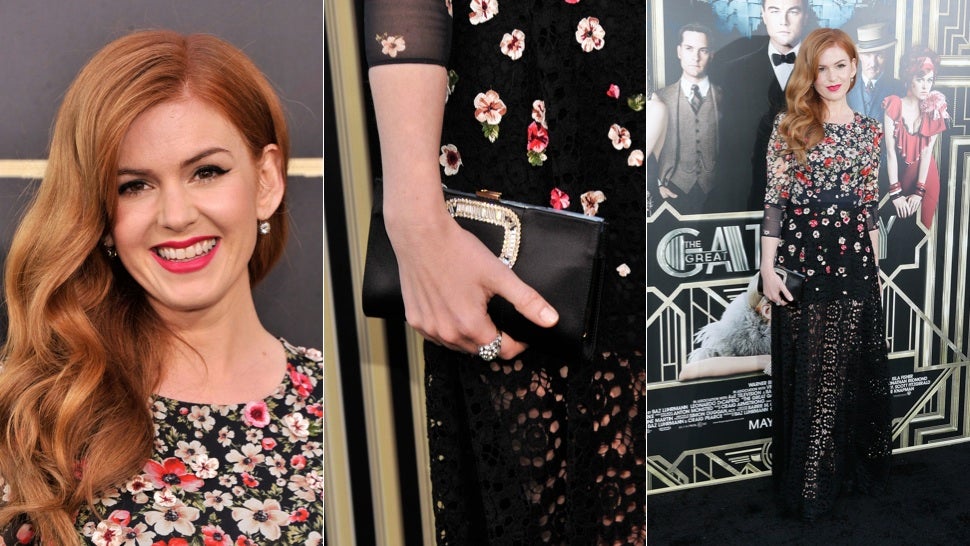 S
Best of the night: Isla Fisher with beautiful hair, beautiful makeup and a dress that shouldn't work, but somehow does — perfectly. Hard to believe that she was cast as the less-than-flatteringly described Myrtle Wilson, but there you have it.
Images via Getty.