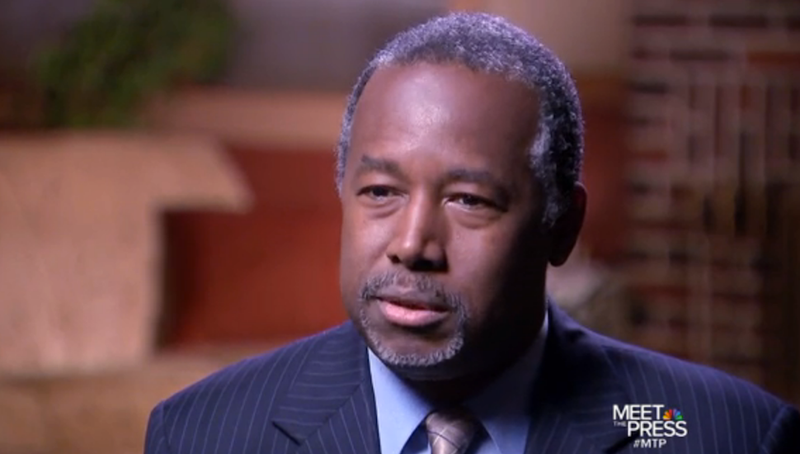 During an interview with NBC's Meet the Press, Republican presidential candidate Ben Carson compared abortion to slavery. After saying he was opposed to a person's right to terminate an unwanted pregnancy, Carson added, "During slavery, a lot of the slave owners thought that they had the right to do whatever they…
If anyone could school the Republicans on reproductive rights, it'd probably be Susie Essman's no-bullshit character on Curb Your Enthusiasm. She'd insult them so hard their heads would spin, and then she'd have them under her command. It's too bad she's fictional, but fortunately the real Susie Essman also has a…
One of the many outstanding questions about Supreme Court nominee Elena Kagan concerns her precise views on abortion rights, and how strongly she might advocate for them. The answer, when not entirely opaque, is complex.
Last Roe. Vs. Wade post of the day: Yesterday, a reader, Susan, wrote in to direct us to a fascinating and intense Frontline documentary on abortion available online. The film, which focuses on the stories of two women who allow the cameras in the room while the procedure is being performed, first aired in 1983. Says…
In 1973, the World Trade center opened its doors, synthetic fabrics were a must, the Watergate hearings were televised, Adrien Brody was born, and abortion was legalized. Today, on the 35th anniversary of the landmark Roe vs. Wade decision, the cultural pendulum has shifted rightward (according to L.A. Times…
Not only is today Martin Luther King, Jr. Day, tomorrow marks the 35th anniversary of the Supreme Court decision Roe vs. Wade. (Erica Jong weighs in here.) And did you know that one of the most vocal abortion opponents is Martin Luther King Jr.'s niece, self-described "reformed murderer" Alveda King? (King, seen above…
Good Magazine created a world map that reflects abortion laws, country-by-country. As much as we hate the idea of Bush and his cohorts rolling back Roe vs. Wade, we can be grateful we're not in Angola, Burma, or Chile, where abortion is permitted only occasionally in order to save a woman's life. Otherwise, it's…
The strange connection between heartburn during pregnancy and babies born with lots of hair. Perhaps this explains Suri Cruise. [NY Times]
We don't know why, and we are warning you now, that the pictures here, while totally safe for work, are a little disturbing.