Darth Vader. A Xenomorph from Aliens. Attack on Titan. That's not mentioning the various other characters as well as animals, too. They've all been brought to life in amazing banana sculptures.
Somehow, manhwa artist Hye-kyung Baek tweaks the original model for Gossip Girl and to make it faster-paced. In her reboot, she mashes up relationships and blows through major plot points, ultimately producing a hilarious take on the franchise.
As we close out the decade, reflecting on the "best ofs", one thing noticeably missing is a list of iconic female characters of the aughts (outside of Sex and the City.) Problem is there wasn't much to choose from.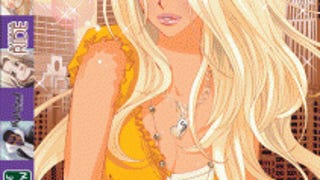 Paris Hilton may be a lousy interview, but the hotel heiress could have a future as an artist! After a number of Jezebel commenters went to town last week defending the hotel heiress after we had her handwriting analyzed, we thought we'd give Paris another shot at cultural relevance by having the
self-portrait she…