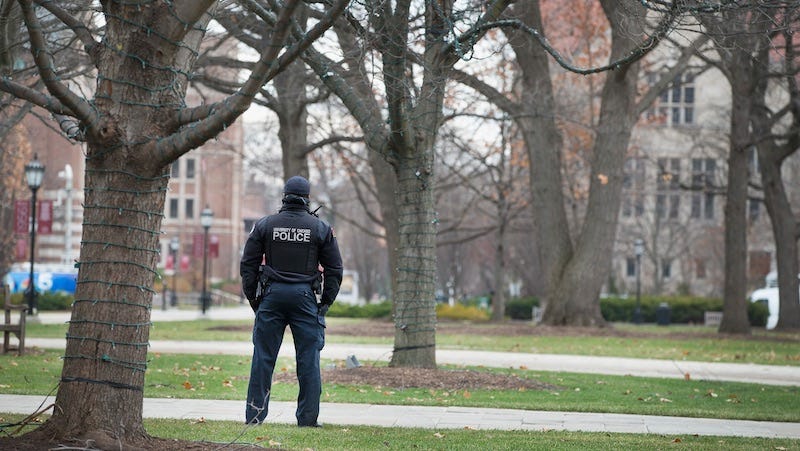 A suspect has been arrested in connection with a threat made to the University of Chicago, which caused the school to cancel all classes and activities at its Hyde Park campus on Monday.
"Charges are pending, and no further information is available at this time," said the FBI in a statement on Monday afternoon.
According to a statement from the University of Illinois at Chicago, the suspect arrested was a UIC student living off-campus.
"UIC Police have been cooperating with its law enforcement partners since the threats became known," read the statement from a UIC spokesperson. "No threats were made against UIC students, faculty or staff, but the UIC Police have increased patrols on campus."