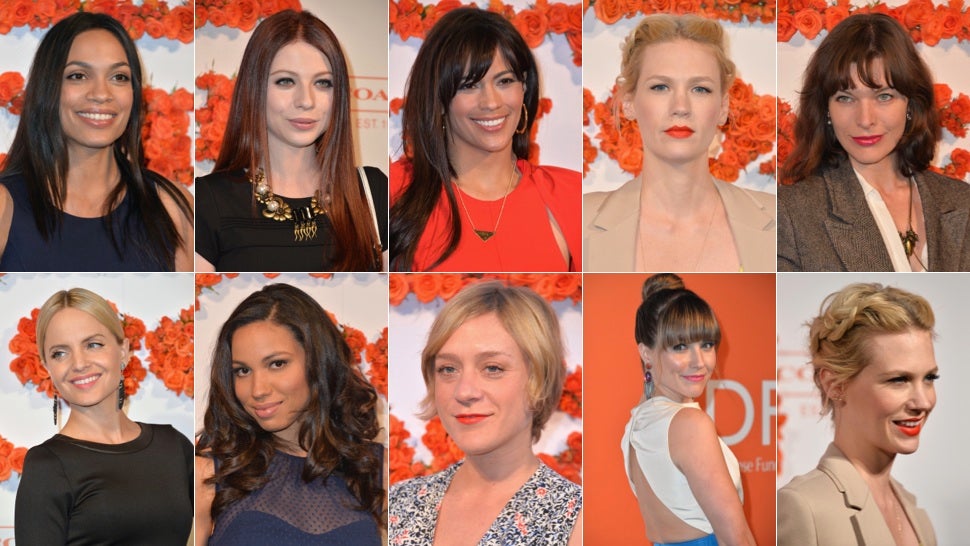 S
Last night in Santa Monica, CA, celebs gathered for the the 3rd Annual Coach Evening to benefit Children's Defense Fund. There were lots of Coach bags — possibly thrust upon the stars just so they'd be photographed? — but also delightful floral dresses, fun shoes and pretty hair. Good-bye winter, hello spring, you dazzling thing.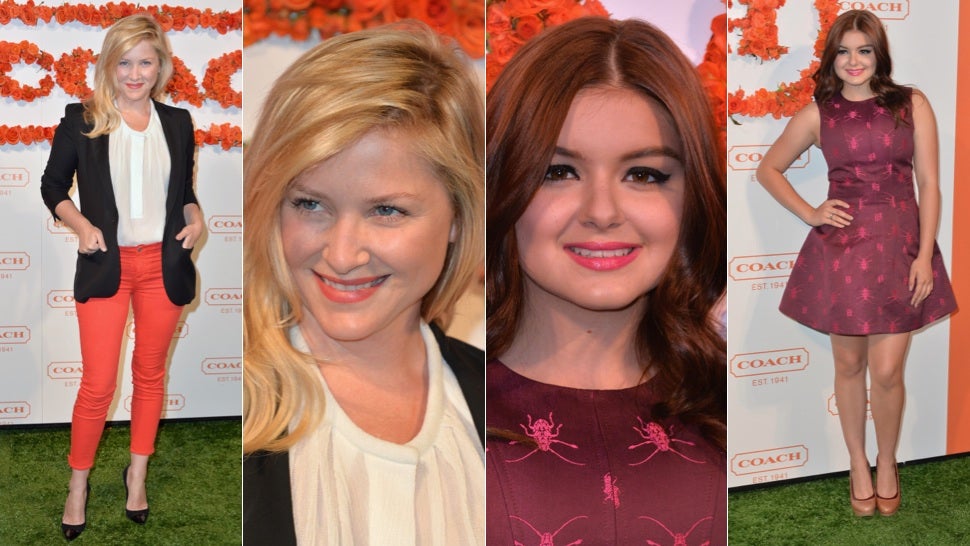 S
Fun, bright skinny jeans on Jessica Capshaw. Ariel Winter's bugging out, in a good way. Love the lip color on both!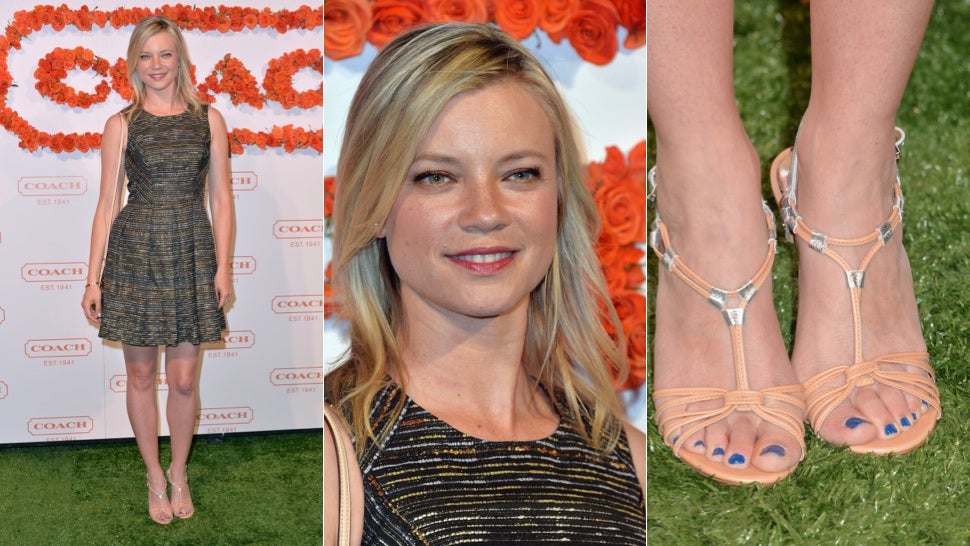 S
Amy Smart's muted dress gets a cheerful boost from cool sandals and an electric blue pedicure.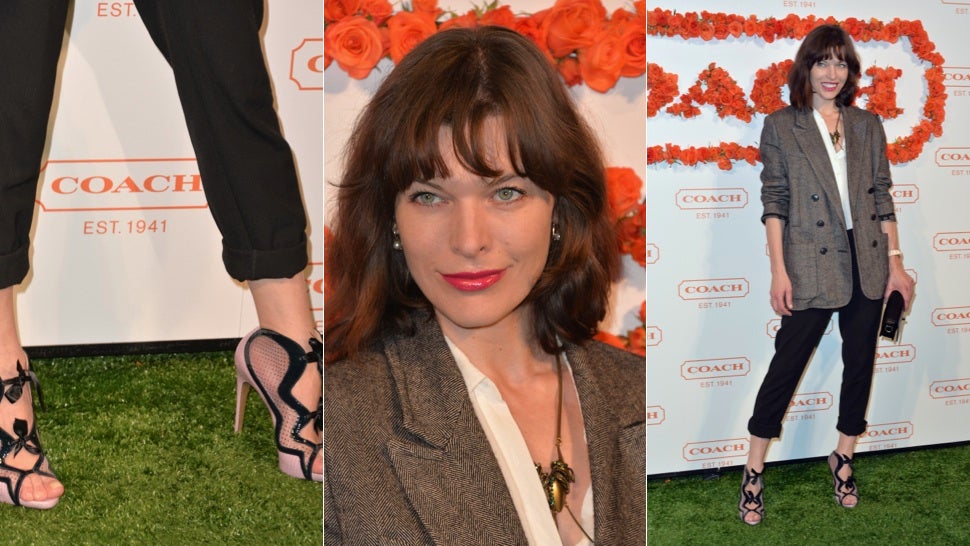 S
Not a huge fan of this slouchy menswear thing Milla Jovovich is doing but those shoes! Rawr.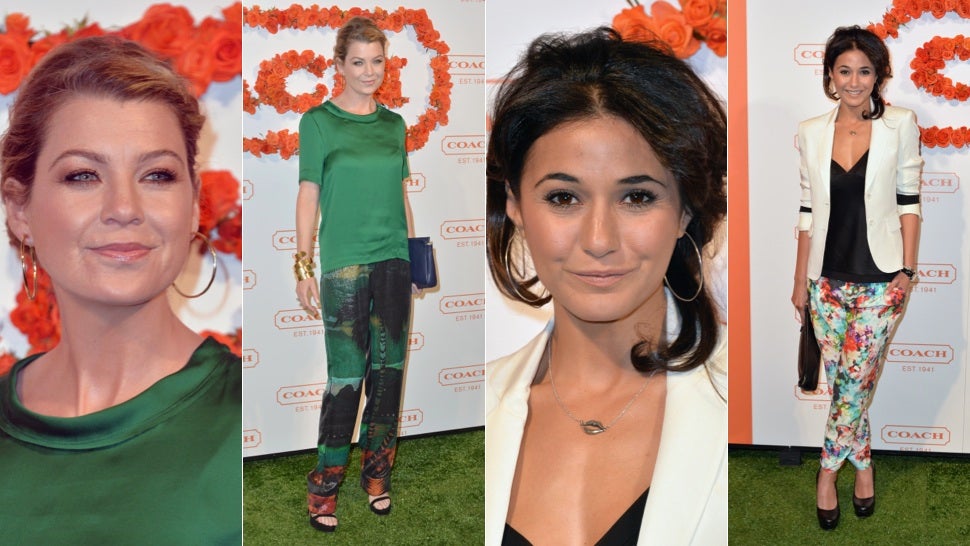 S
Printed pants, done poorly: Ellen Pompeo. Printed pants done well: Emmanuelle Chriqui.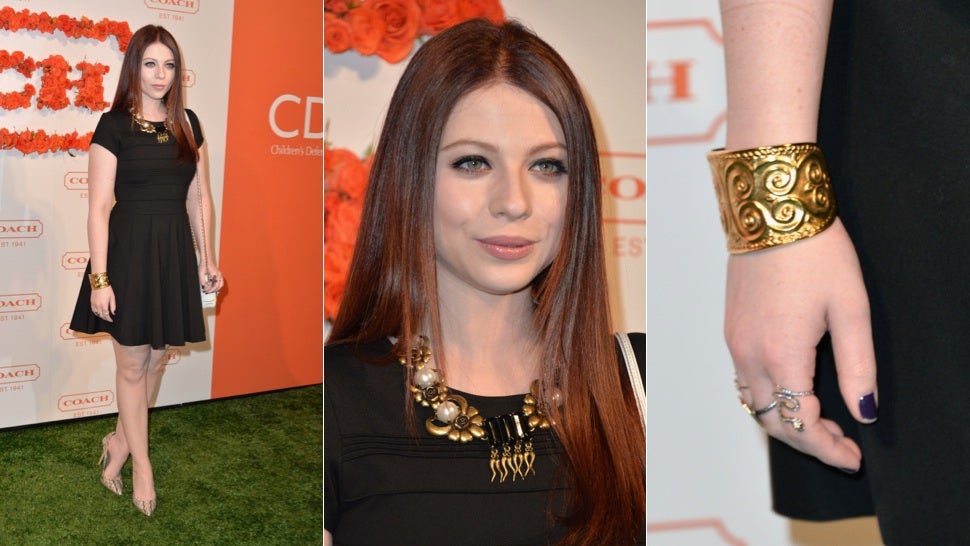 S
Rocking a swingy black dress accessorized with edgy gold: Michelle Trachtenberg.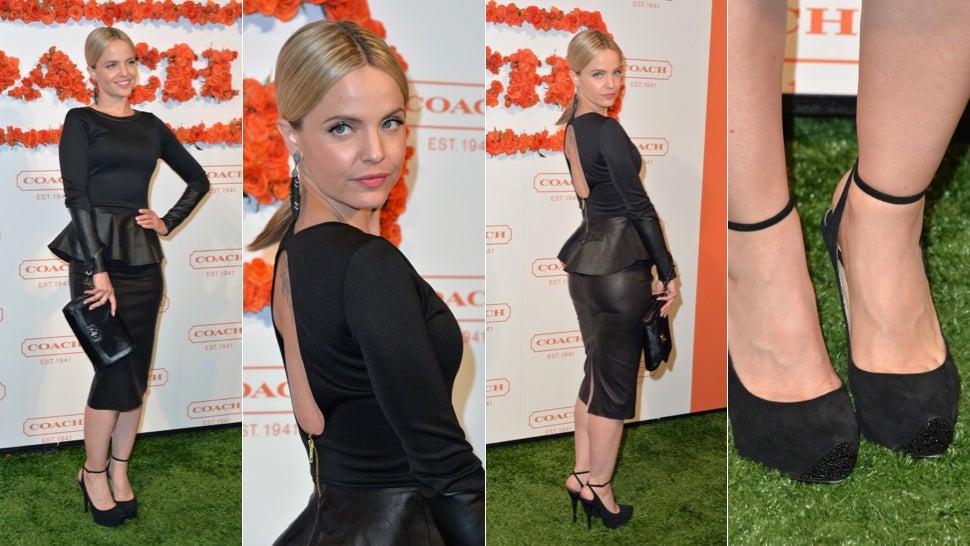 S
Hot hot hot in curve-hugging black: Mena Suvari. Another pair of drool-worthy shoes. Note the bejeweled toes.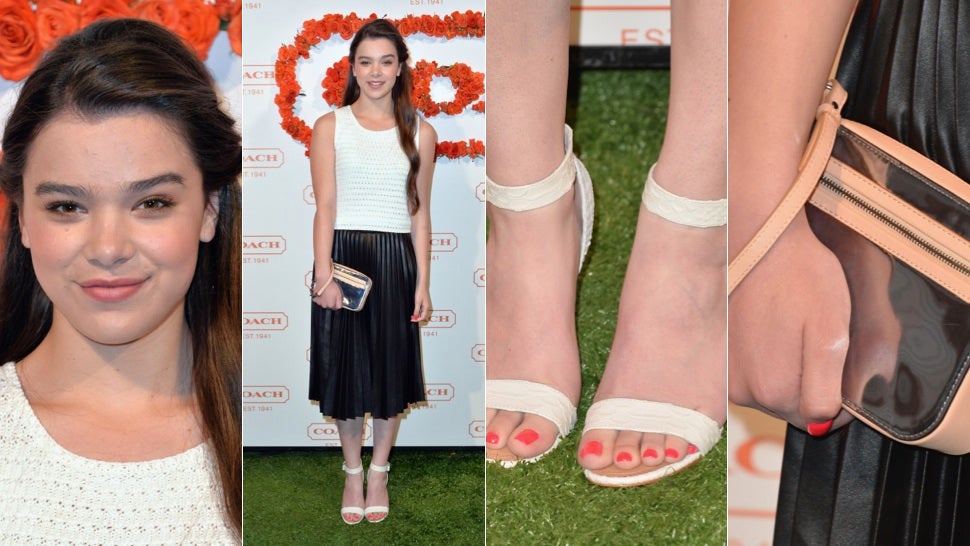 S
Fresh-faced in ivory and ebony: Hailee Steinfeld. Coral nails are an A+.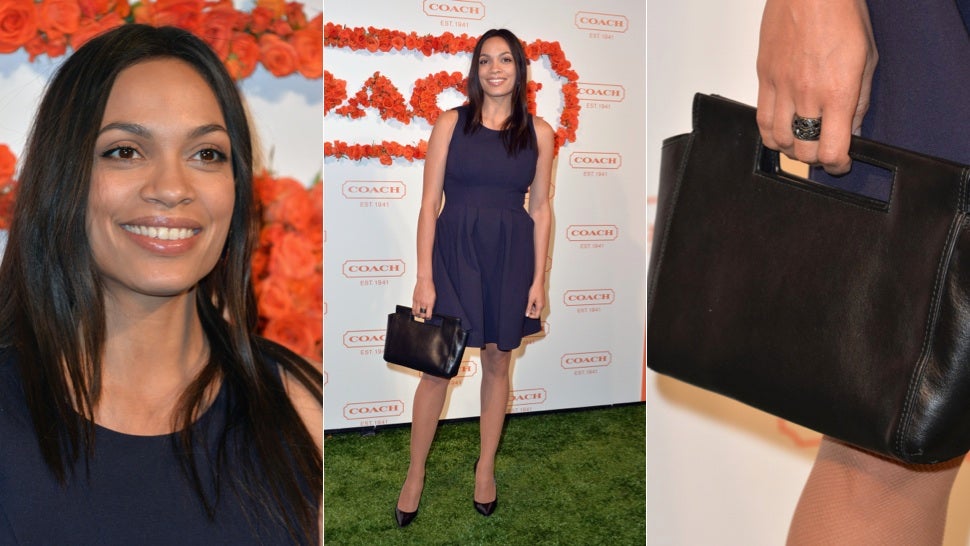 S
Navy is meh on Rosario Dawson. She's gorge, but this is not her color.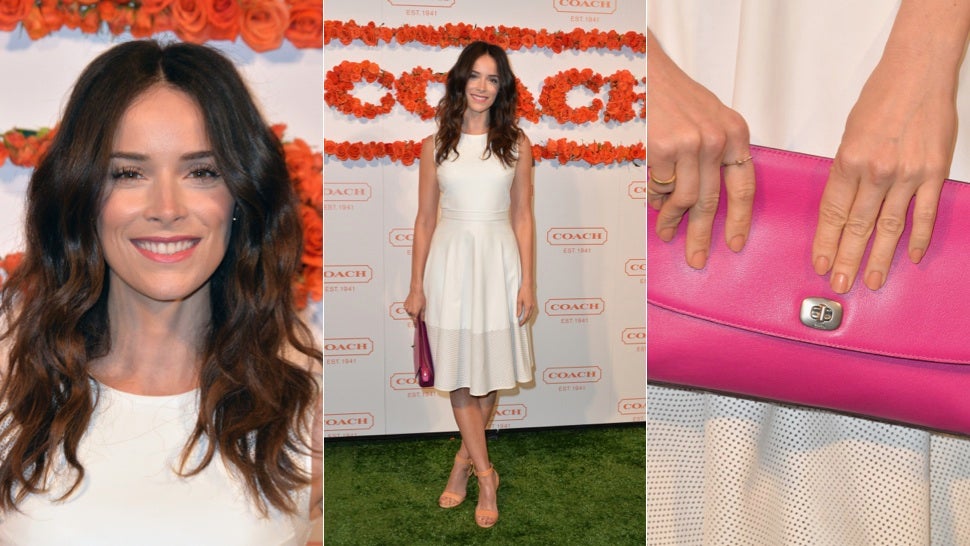 S
Breezy white with a punch of pink is pretty perfect for Abigail Spencer. Is this bag a plant? A prop? Does she own it? It's great. [COACH BRAINWASH COMPLETE]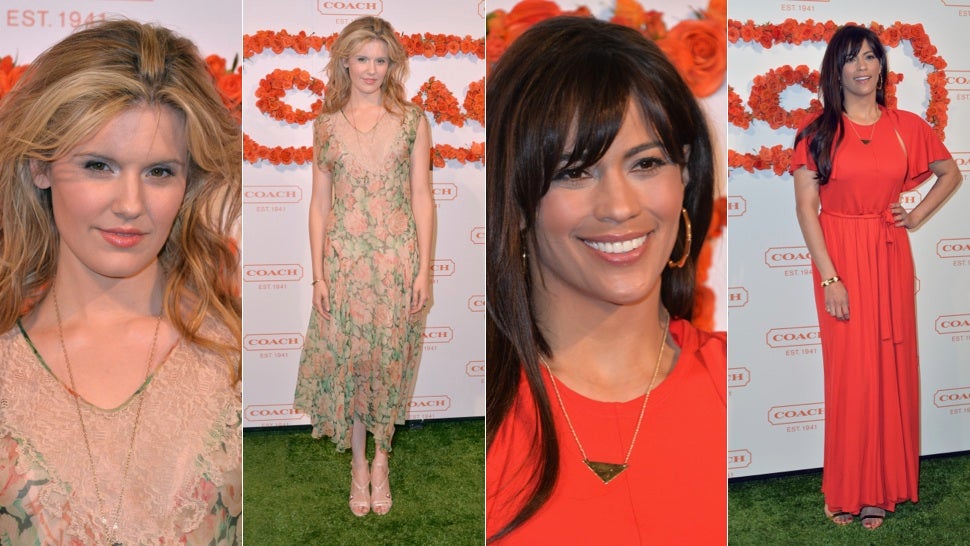 S
Long dresses! Maggie Grace's pale floral with lace is a super romantic look, but is she a little washed out? Paula Patton's coral/scarlet/vermillion gown flatters her skin tone but does the shape overwhelm her body?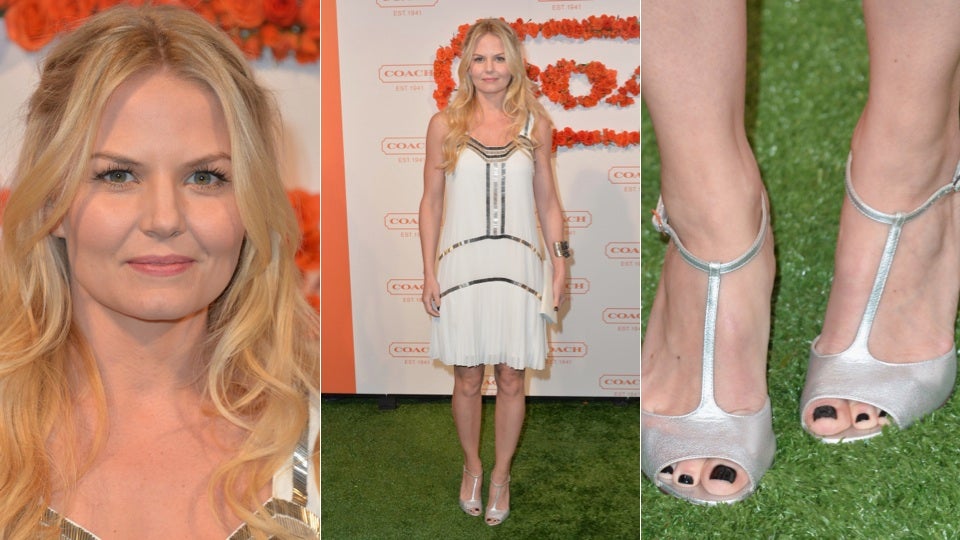 S
Let's steal Jennifer Morrison's kicky little dress and wear it to the theater when we go see Gatsby. The shoes, too.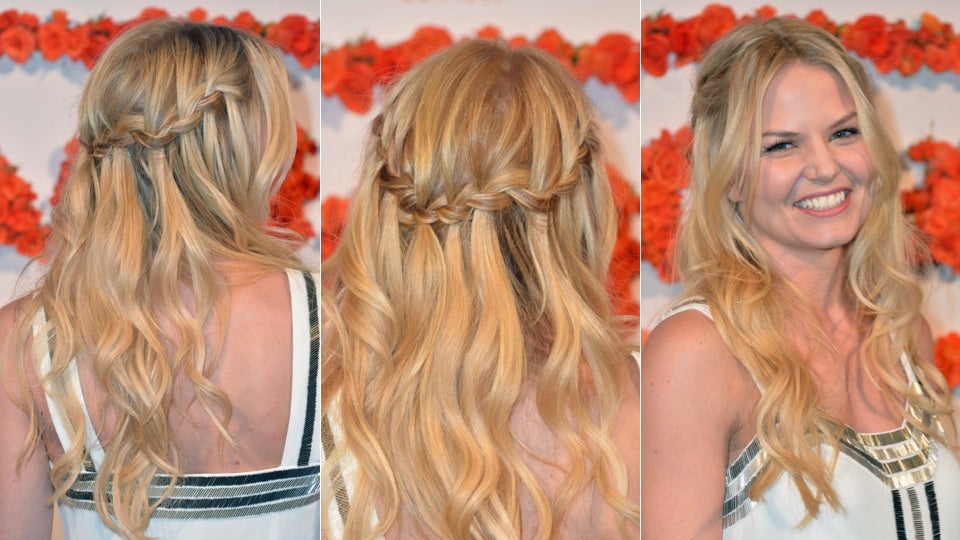 S
Um, and maybe the hair? So lovely.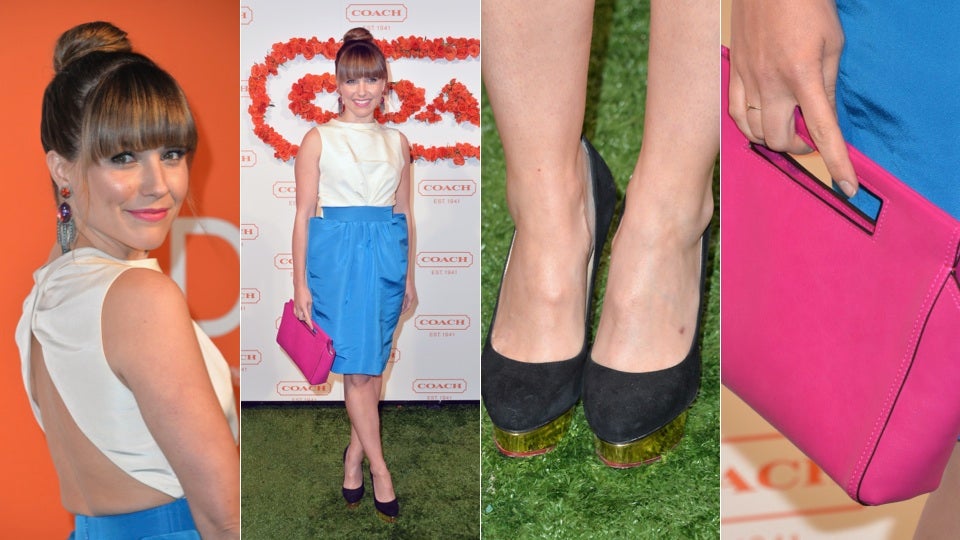 S
So, four-way-tie for best dressed today. Starting with Sophia Bush. Vivid hues + sharp bangs + sleek bun = awesome. Optimistic springtime joy ahoy!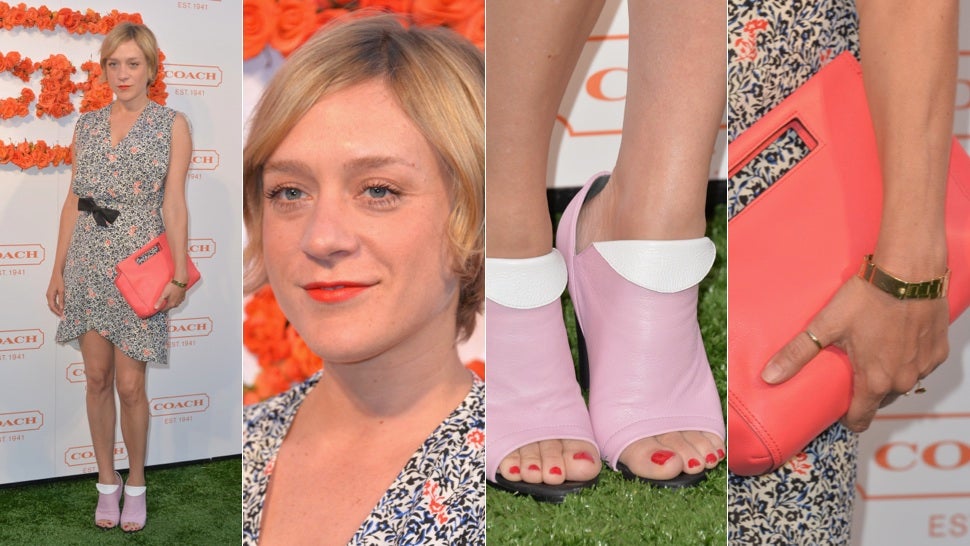 S
Ordinarily I might loathe Chloë Sevigny's weird-ass shoes, but with a sweet floral dress, that vibrant bag and those orangey-pink lips, they work. Whimsy, lightness, charm. Into it.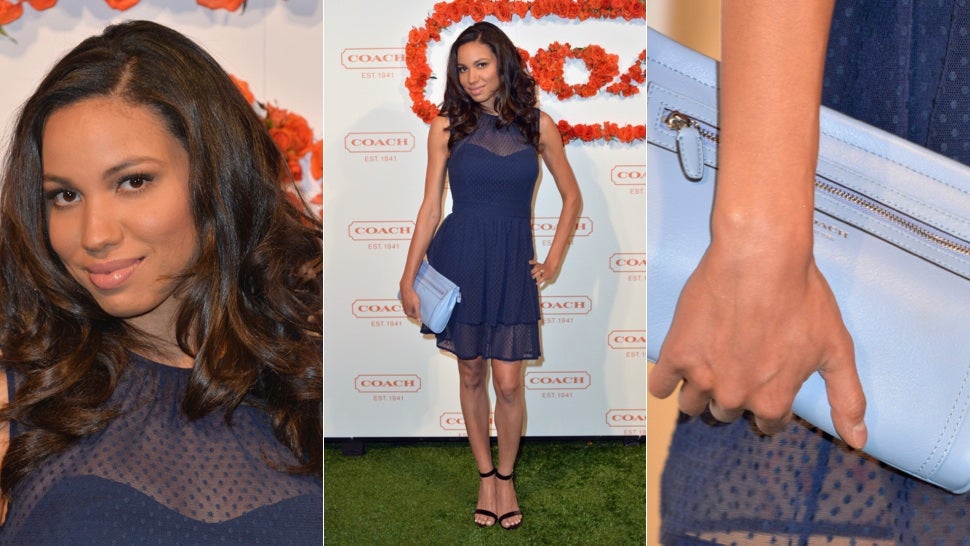 S
Oh la la. Le sigh. Ladylike chic. J'adore. Point d'espirt. Sheer. Blue hues. Très belle. Jurnee Smollett, vous êtes breathtaking.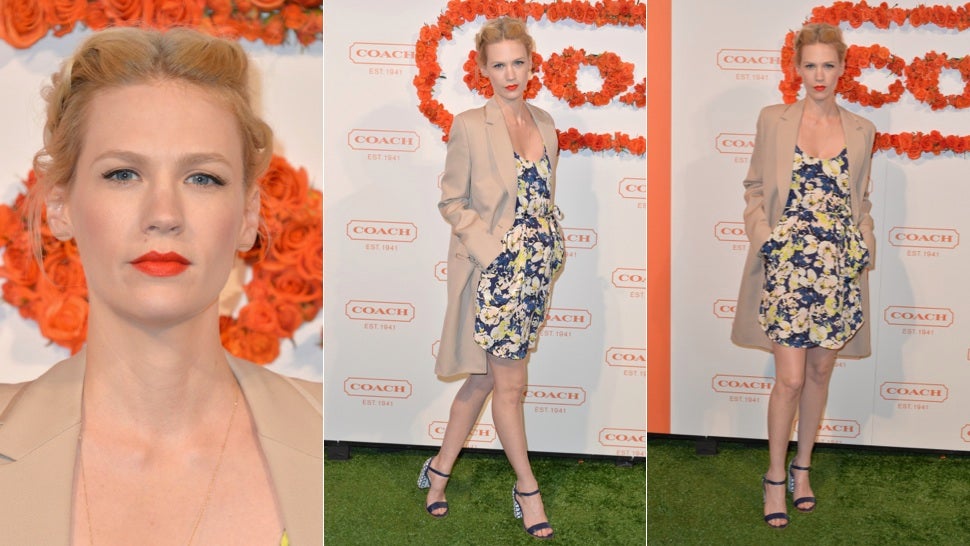 S
Finally — and I'm as surprised as you are — January Jones. Quite often homegirl is a mess at events like this, but what we have here? Easy floral dress with pockets, camel-colored lightweight coat, chunky heeled sandals and bright orange lips? This looks fantastic.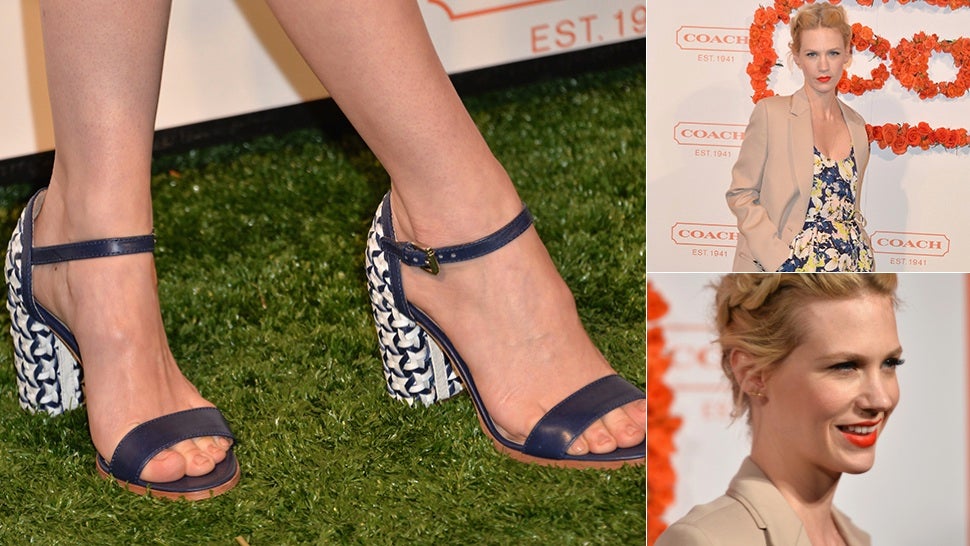 S
Fab. You. Luss.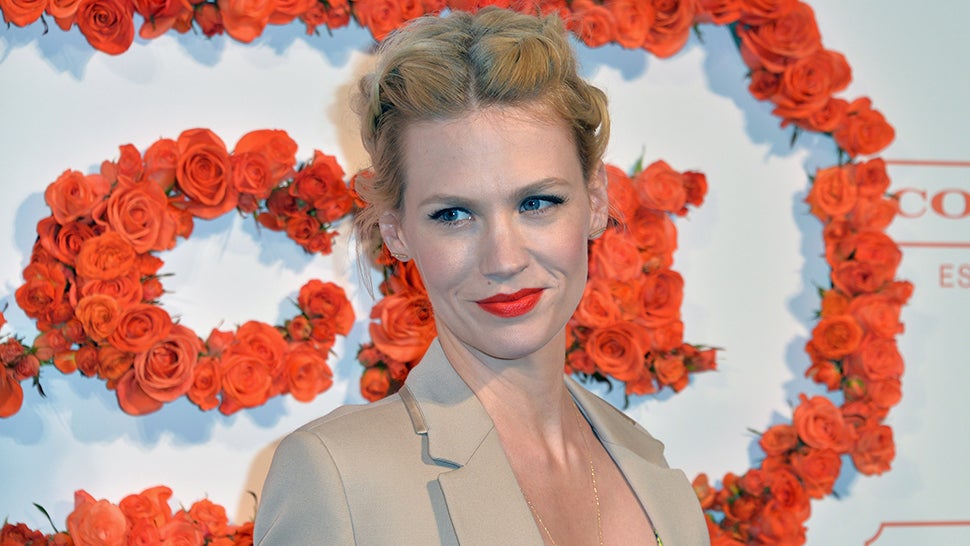 S
Images via Getty.