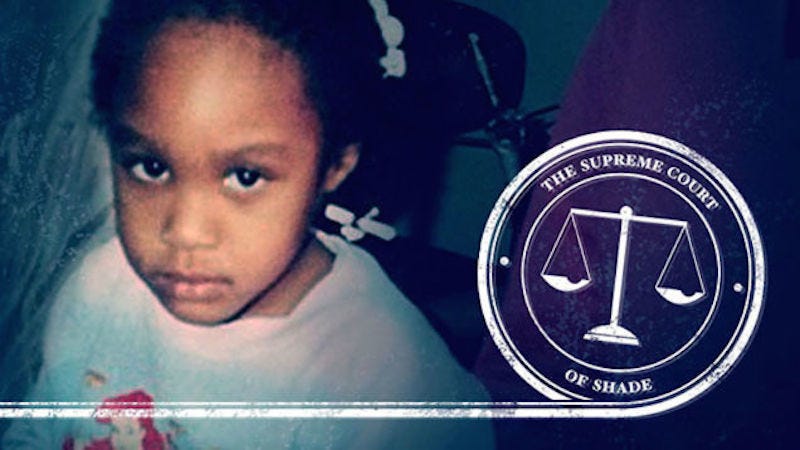 Shade Court is in session and I hope everyone is feeling good and woke up this morning with the spirit of justice pulsing through your veins.
In this week's Shade Court, Shady Barry is back, the Washington Post missteps, and Rihanna is so good it hurts.
Shade Court Docket #2015JZ000143
The Case: On Wednesday, a bunch of Islamophobic racists in Texas came together to scare and humiliate a 14 year-old boy. Ahmed Mohamed was arrested after bringing a clock he built himself into school. His racist, Islamophobic teacher was suspicious of Ahmed's creation. She called the racist, Islamophobic police in Irving, Texas who, in addition to being racist and Islamophobic, are so unskilled at their jobs as to not be able to tell the difference between a BOMB and a damn clock.

To complete their terrible, discriminatory sundae, the mayor of Irving, Texas, a notorious racist with a crusade against Muslims, named Beth Van Duyne, doubled down and defended both the school and the police.
When the sane, less hateful members of the American population became aware of Ahmed story, it blew up, in large part due to the Twitter hashtag, #IStandWithAhmed. Not long after, a tweet was sent out from the Twitter account of the President of the United States.
The Defendant: President Barack Obama
The Evidence:
The Deliberation: Barack Obama is in the, "I no longer give a fuck" phase of his presidency and I hope everyone is basking in this glow. Would he have approved a tweet like this back in 2010 when he still had another election in front of him? I have my doubts, but I'm glad it's happening now.
The translation of these tweet: Did you clowns seriously arrest a kid who built a clock?
What I love so much about this tweet is the economy of the language. Every line packs in so much shade.
"Cool clock, Ahmed," making it VERY CLEAR that Ahmed built a CLOCK and not a BOMB.

"We should inspire more kids like you," driving home the fact that Ahmed is a child and we probably shouldn't accuse children of being terrorist and take them to jail and question them without alerting their parents.
"It's what makes America great." Ahmed and his ingenuity is one of the few reasons this country isn't crumbling to the ground since we have grown ass adults arresting kids for being smarter than they are.
The Ruling: Shade
Shade Court Docket #2015JZ000144
The Case: As I covered extensively, the second GOP debate was a hot ass mess.

Many watched with terrified amazement as the Republican candidates for president spent the time either talking in circles about absolutely nothing, personally insulting each other, or pushing actual untruths as facts.
Naturally, Hillary Clinton's team took this opportunity to talk shit about all the people they're probably going to beat in the general election.
The Defendant: The Washington Post
The Evidence:
The Deliberation: Poor Anne Rumsey Gearan tried. She tried to pass off these sad little examples as shade: