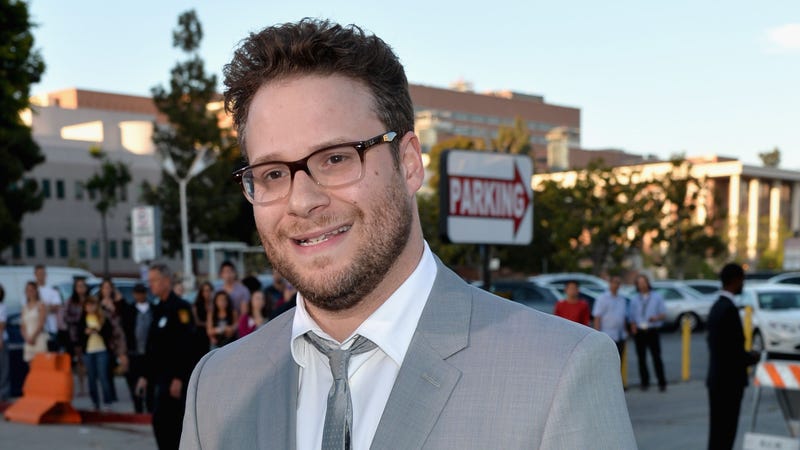 Seth Rogen stopped by Howard Stern this morning and talked about his run-in with La Biebz on a German talk show. He was NICHT IMPRESSED.
"Someone came to the door and was like, 'Justin Bieber wants to meet you'," Rogen said, adding that when he agreed and went outside his dressing room, Bieber acted as if Rogen asked to meet him.

"What the f**k, I don't want to meet you! Don't act all nonplussed to meet me. I didn't want to meet you," he said of his thoughts meeting Bieber. "I was like, 'He's a little bit of a motherf**ker. Whatever. He's a bit of a d**k'."

Although Rogen accepted that Bieber was young at the time, he was surprised a few years later when the two met again.

"I saw him again at like an MTV awards show, he literally had a snake wrapped around his f**king wrist that he was wearing," he added.

"I talked to him for like five minutes... No humility, no awareness, no sense that 'I appeal to young, young people, maybe a grown man who works in comedy doesn't f**king give a s**t about me. Maybe I should act in such a way that perhaps this isn't the great experience of his f**king life'.

"I remember thinking 'He's a piece of s**t'."
Well then. [DigitalSpy]
---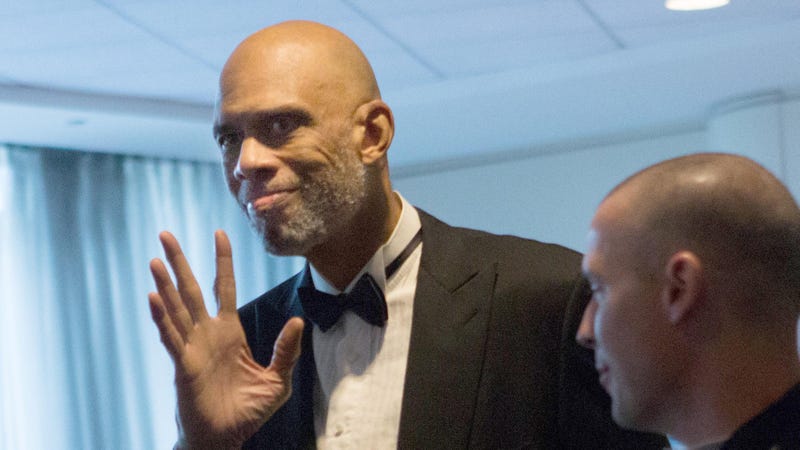 I think this news is slightly old, but I just heard about it today, so let's talk about it. Kareem Abdul-Jabbar said that more white people believe in ghosts than believe in racism.
"More whites believe in ghosts than believe in racism," Abdul-Jabbar, a former center for the Los Angeles Lakers, told ABC News' George Stephanopoulos on Sunday. "That's why we have shows like Ghostbusters and don't have shows like Racistbuster. You know, it's something that's still part of our culture and people hold on to some of these ideas and practices just out of habit and saying that, well, that's the way it always was. But things have to change."
HAHAHAHAHAAHAHAHAAHAHAHAHA [CRY]. [MSNBC]
---
Miley Cyrus and her mom are Bangerzing around London. [DailyMail]
Madonna wanted to dress like a sexual mummy at the Met Gala but Anna Wintour said no. [DailyMail]
This side-by-side of Avril Lavigne and Rihanna meet-and-greet photos is amazing. Of course Avril isn't obligated to let people touch her, but RiRi is just SUCH A SPECIAL LADY. [BuzzFeed]
"Prince Harry Twerks at Memphis Wedding." [Us]
Today in Butt News: Naya Rivera's butt is taunting you. [Us]
Neil Degrasse-Tyson gets all of his fancy space-themed clothes custom made by some nice lady in Florida. [PageSix]
"NICOLAS CAGE'S WIFE PICKS HIM UP AT AIRPORT." I wish this was a picture of her literally picking him up and carrying him home like a widdle baby. [JanetCharlton]
At Nate Berkus's wedding, Oprah accidentally broke the special "ceremonial glass," and they're going to be "laughing about 20 years from now." Because that's what you do when Oprah ruins your wedding. YOU LAUGH. YOU LAUGH AND LAUGH. NO, OPRAH. WE DON'T MIND. HAHAHAHAHAHAH. [People]
Kendall Jenner looks like a magic flower. [Us]
Here's a pic of Mariska Hargitay where she looks a lot like her mom, Jayne Mansfield. [E!]
WHAT is Rita Ora's tattoo. [E!]
Diane Kruger and Josh Jackson are a "Met Gala Power Couple." [People]

GIF

l8r
---
Images via Getty.