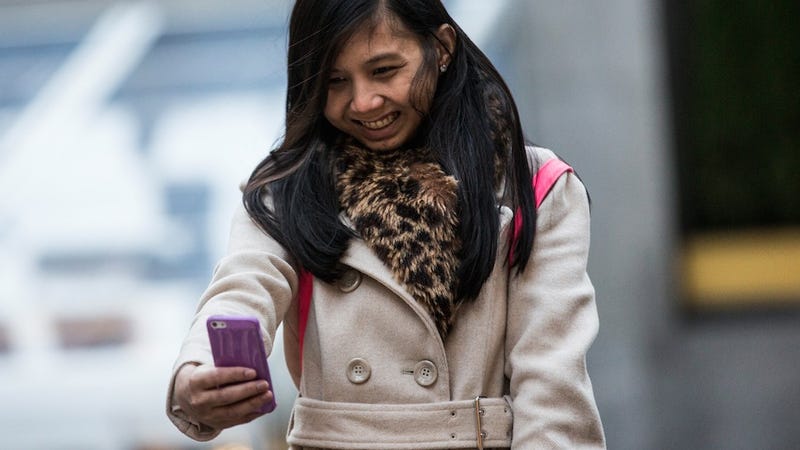 Much virtual ink has been spilled over the past few days over the Oxford Dictionary's choice of "selfie" for 2013 word of the year. But I've noticed among the chorus of opinions on the social media self portrait an annoying trend: the selfie evangelist. Selfies are just dandy, they say, because they're a way for people (mostly young women) to express themselves and to show pride in who they are. To insult the selfie is to insult WOMEN IN GENERAL, and that's, like, against the rules of feminism. Besides, selfies are here to stay! Get used to it!
Stop this. Selfies aren't empowering; they're a high tech reflection of the fucked up way society teaches women that their most important quality is their physical attractiveness.
Over at Slate, Rachel Simmons makes a valiant effort to reframe the selfie as a positive self-esteem-builder for girls. She writes,
The selfie is a tiny pulse of girl pride—a shout-out to the self. Earlier this week, the first four women to complete Marine infantry combat training posted a jubilant selfie. (Nancy Pelosi tweeted it as "selfie of the year.") If you write off the endless stream of posts as image-conscious narcissism, you'll miss the chance to watch girls practice promoting themselves—a skill that boys are otherwise given more permission to develop, and which serves them later on when they negotiate for raises and promotions.