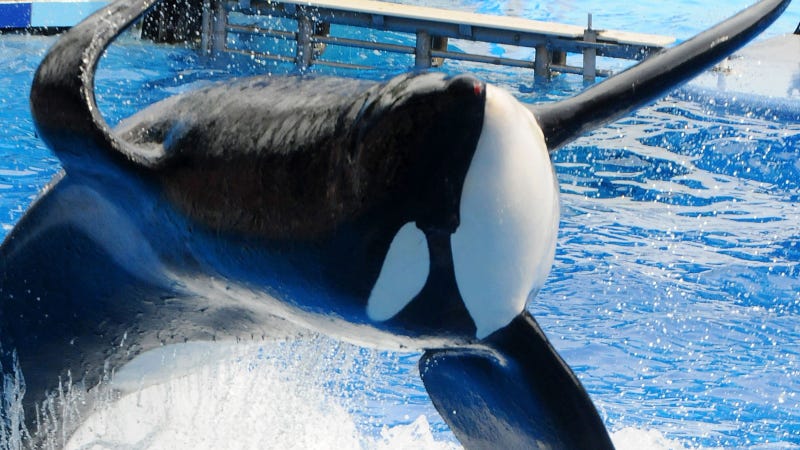 Good news, captive orcas of SeaWorld San Diego! You get to retire your tap shoes and bowler hats as the theme park you call prison has announced a "less theatrical, more natural" killer whale show will debut this summer.
"You won't see the whales mimicking human behaviors, kissing each other or shaking their head yes and no," is what Marilyn Hannes, president of Sea World San Diego, told the Los Angeles Times. "If you don't see a front flip in the wild, then you won't see it in Orca Encounter."
You know what you don't see in the wild? A giant mammal in a relatively tiny tank.
The new show, Orca Encounter, will replace its old killer whale show that wrapped earlier this year. Encounter will supposedly have a "live documentary" feel, according to the Times. Insofar as it's a depiction of the captivity of mammals whose culture, physiology (collapsed dorsal fins, for example), and behavior (like attacking humans) alters greatly when they're forced into tanks, it indeed sounds like Blackfish Live! Hannes says breaching will still be a part of the 22-minute show, adding, "Whales hunt in the wild, and they do movements where they flap their tail to stun their prey or they splash them or they come out of the water to grab a seal from the beach."