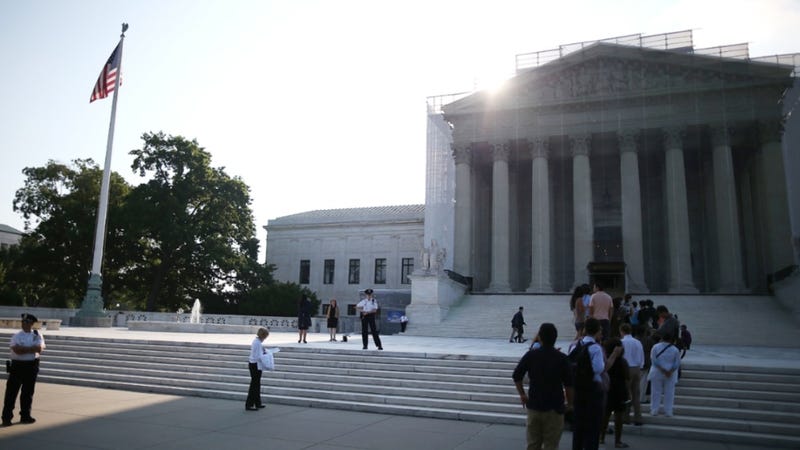 This morning, the Supreme Court finally delivered its opinion in Fisher v. University of Texas—the affirmative action case the Court has been marinating on since October. And the decision was…anti-climactic.
The justices completely avoided making a substantive decision about the constitutionality of the University of Texas at Austin's admissions policy. Instead, in a 7-1 decision, they held that the lower court hadn't analyzed the case properly and sent it back for further review. In other words, the Court was totally going to write a sweeping decision on affirmative action but it was tired and didn't feel like it, dude.
Honestly, I'm okay with this. The conservative wing of the Court isn't exactly known for its racial sensitivity—all five of them appear to be operating under the assumption that any designation based on race is improper, even when that designation serves to protect members of a certain race that have been historically marginalized. The conservative justices' definition of racism all but ignores subordination and systemic abuse. In fact, Justice Thomas, the evil ghost who haunts the Slytherin common room, made it clear in his concurrence that he'd like to get rid of affirmative action, a policy that he considers a form of racial discrimination. There's no way maniacs like these can be counted on to make reasonable decisions when it comes to diversity initiatives.
Given the Court's ideological stance on race, I consider today's decision something of a win for affirmative action. The plaintiff in this case, Abigail Fisher, probably should, too—because her case sucks and she deserves to lose. Fisher argued that she was denied admission to UT because she was a victim of racial discrimination. This argument is absurd. No one has benefited more from affirmative action than white women. Not only that, Fisher is boring and had below average grades and test scores.