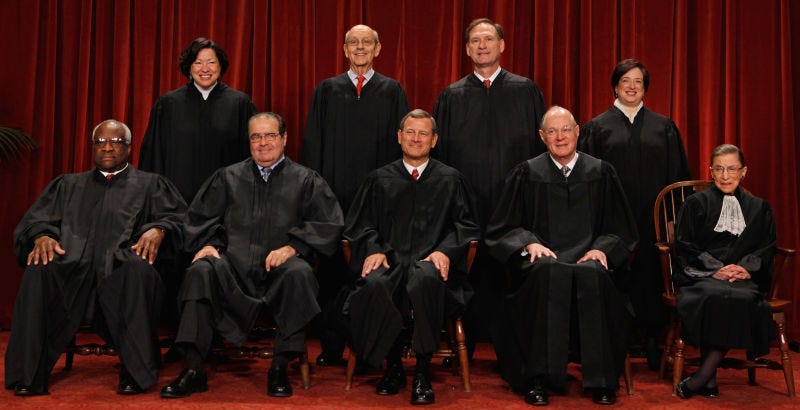 In an unusual move, the Supreme Court asked the challengers in Zubik v. Burwell to provide the court with other alternatives for birth control coverage. The challengers in the case objected to Obamacare's given opt-out for religious groups who believe that providing contraception was a violation of their religious ideologies. Today, SCOTUS told the challengers to brief the court on other contraceptive coverage that women who work for these institutions could access.

The challengers in Zubik v. Burwell, which SCOTUS heard last week, argued that the accommodation for religious groups, which essentially amounted to filling out a form, imposed an undue burden on them—because, as Talking Points Memo reports, "it triggered the process for employees to receive contraceptive coverage from outside their plans."
During the oral arguments, there was incredible confusion among the male justices about how women who worked for these non-profits would obtain contraception coverage if SCOTUS disallowed the challenge. One of the fundamental misunderstandings was that many of the male justices (Roberts, Kennedy, and Alito especially) seemed to think that insurance exchanges provided individual contraceptive coverage and that women could easily purchase an insurance plan that would only cover birth control.