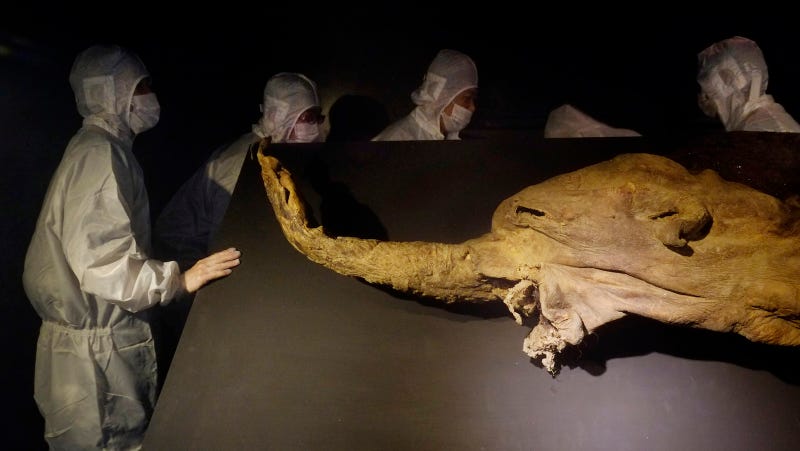 No matter how many times filmmakers try to warn us, scientists persist in their attempts to bring back giant uncontrollable monsters to stampede us all to death.
The Guardian reports that though woolly mammoths have been extinct for 4,000 years, scientists are close to a breakthrough that will bring back enormous sentient creatures with giant skewering tusks. Professor George Church spoke at the annual meeting of the American Association for the Advancement of Science in Boston this week, telling an audience of people who should be trying to stop this insanity that his Harvard team is about two years away from completing its "de-extinction" effort:
"Our aim is to produce a hybrid elephant-mammoth embryo," said Prof George Church. "Actually, it would be more like an elephant with a number of mammoth traits. We're not there yet, but it could happen in a couple of years."

The creature, sometimes referred to as a "mammophant", would be partly elephant, but with features such as small ears, subcutaneous fat, long shaggy hair and cold-adapted blood. The mammoth genes for these traits are spliced into the elephant DNA using the powerful gene-editing tool, Crispr.
Crispr sounds like Tinder for toast, but it's actually the new program you should pick up if you're trying to create innovative nightmares to unleash upon the earth. Sort of like organic matter Photoshop.