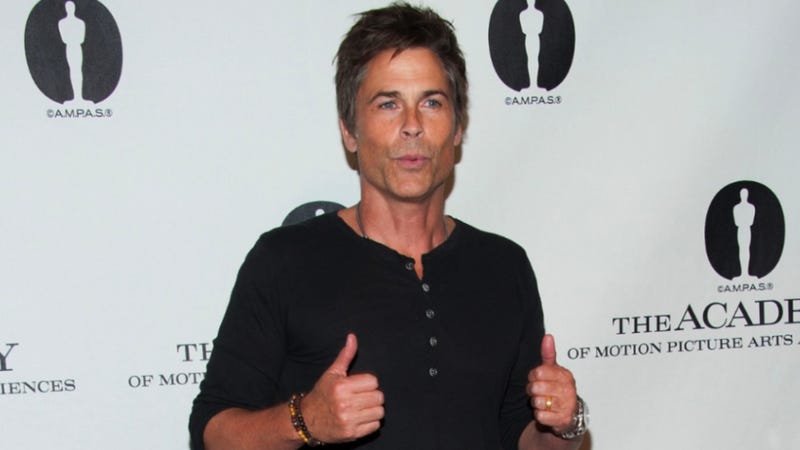 In today's edition of Tweet Beat, Rob Lowe plumbs the depths of the internet and finds some treasure, Yoko Ono continues to do Yoko Ono, and Rob Delaney shares what he learned from bridesmaids.
You never know what lives on the Internet. #Frightening twitter.com/RobLowe/status…

— Rob Lowe (@RobLowe) June 11, 2013
Imagine a dolphin dancing in the sky. Let it dance with joy. Think of yourself at the bottom of the ocean watching.

— Yoko Ono (@yokoono) June 11, 2013
Until I saw "Bridesmaids," I had no idea that women mostly poo in sinks.

— rob delaney (@robdelaney) June 11, 2013
Here's 1 decent shot of a lioness & her cub I managed to get on my phone a little bit ago. iiii]; )' say.ly/BLe61fa

— Slash (@Slash) June 11, 2013
Me "Men don't always understand the way women think in business"Headline "men don't understand me" press take out all the essential words.

— IGGY AZALEA (@IGGYAZALEA) June 11, 2013
MY VERSES ARE SOMEWHERE BETWEEN YOUR ALEXANDER McQUEEN PURSE & THE MiDDLE OF THE UNiVERSE

— TROPiCAL PANDA (@JODYHiGHROLLER) June 11, 2013
Just imagine how small the waffle iron must befor waffle fries.Must be a frightening amount of work. #morningthoughts #grateful

— Jim Gaffigan (@JimGaffigan) June 11, 2013
If I'm going spend time looking at an artist's gallery in a museum, I want to do the drugs they did when they painted it.

— Miss Michelle Buteau (@MichelleButeau) June 11, 2013
Just Marilyned over a grate but in an awkward actually surprised way. Looks of disdain from gentlemen. Maybe they prefer blondes (dad joke)?

— alexa chung (@alexa_chung) June 11, 2013
Owen Wilson and matthew mcconaughey are the comedy and tragedy faces of the same person.

— Moshe Kasher (@moshekasher) June 11, 2013
I might just pop in to this audition and yell "all other candidates leave!I am here!" twitter.com/hannibalburess…

— Hannibal Buress (@hannibalburess) June 11, 2013
Full disclosure to my friends and a warning to park-goers, I just texted this inquiry: "Can you teach me how to throw a frisbee?"

— Carrie Brownstein (@Carrie_Rachel) June 11, 2013
I love me some chicken

— Ryan Lochte (@ryanlochte) June 11, 2013
you can tell if someone internet stalks you by reusing a twitter joke IRL and seeing if their respect for you declines

— Tavi Gevinson (@tavitulle) June 11, 2013
Hi #CNN could we please have one more week of non- stop cruise ship coverage

— mia farrow (@MiaFarrow) June 11, 2013
Image via Getty.