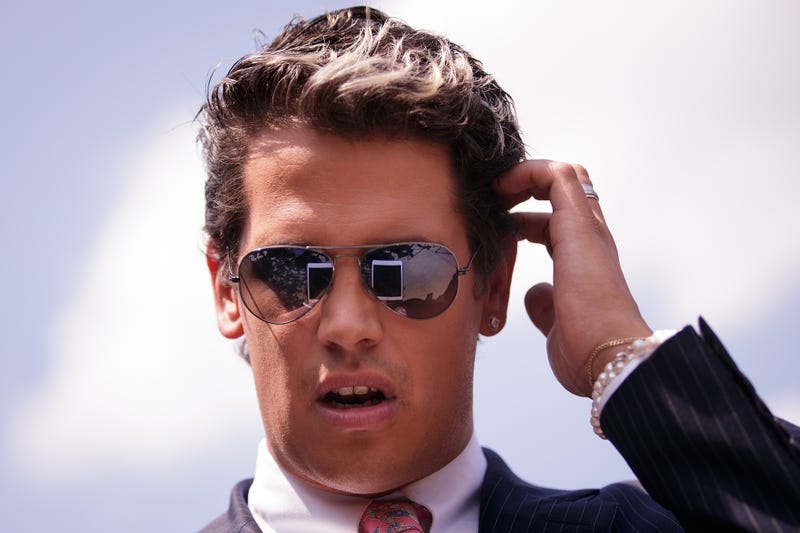 The UC Davis College Republicans reportedly canceled an event featuring two of the nation's slimiest internet trolls—Milo Yiannopoulos and Martin Shkreli—in response to student protests on Friday.
According to The Hollywood Reporter, university police put up barricades to control a crowd of protesters shouting "shut it down" in the hours leading up the the event at UC Davis. The call to nix the event altogether came just thirty minutes before the men were scheduled to speak.
Yiannopoulos, who enjoys speaking hatefully as much as possible and just got paid big bucks to do so in a book, was predictably upset. On Saturday, the Breitbart News writer, who spearheaded an online harassment campaign against actress Leslie Jones, took to Facebook to voice his displeasure.