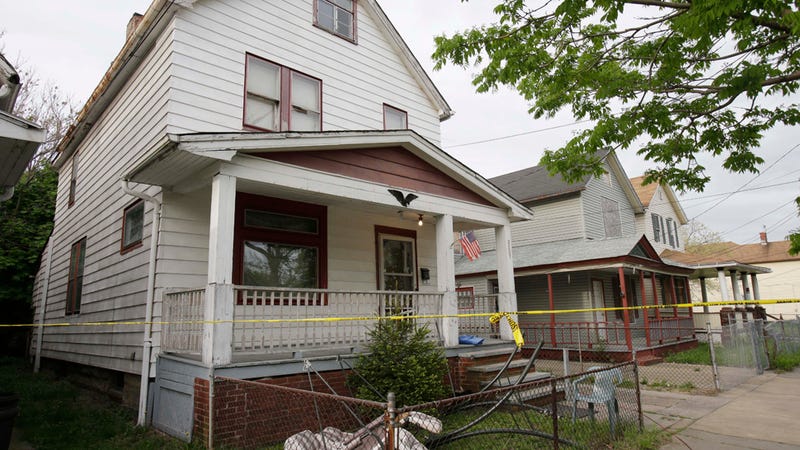 Among the most disturbing information in a police report filled with disturbing information, is that Castro impregnated Michelle Knight five times and forced her to have miscarriages by starving her and punching her in the stomach repeatedly.
The details of the kidnappings of the three young women in Cleveland by Ariel Castro is a never-ending bag of horror.
In the police report obtained by WKYC, Michelle was also forced to deliver Amanda Berry's baby in a plastic pool, and was told by Castro that if the baby died, he'd kill her.
Also detailed in the report is Berry's escape. It was possible because Castro left the large front door unlocked on his way to McDonald's (of course), and she was able to yell for help through the exterior storm door. She said she was scared because she believed Castro was "testing her", but she did it anyway. The bravery and strength of these women is awe-inspiring.
The women were originally kept chained in the basement, but after some time, were allowed to live on the second floor of the home. They could go into the backyard if they wore wigs, sunglasses, and kept their heads down. There was no mention of them being naked in the backyard, as some neighbors have alleged.