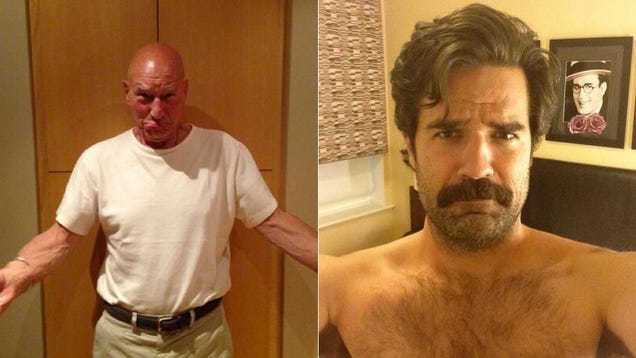 London has a reputation for being a cold, cloudy place, and I'm not just talking about the people (zing!). So when comedian Rob Delaney offered a hug to LDN residents, Jezebel's boyfriend/father figure Patrick Stewart jumped at the chance!
.@robdelaney pic.twitter.com/Fnzyh4FoRs

— Patrick Stewart (@SirPatStew) June 19, 2014
Perfect. Buzzfeed thought so too.
.@SirPatStew pic.twitter.com/Wk8gC53iCk

— rob delaney (@robdelaney) June 19, 2014
And the clincher:
.@robdelaney just the sight of that chest hair is comforting.

— Patrick Stewart (@SirPatStew) June 19, 2014