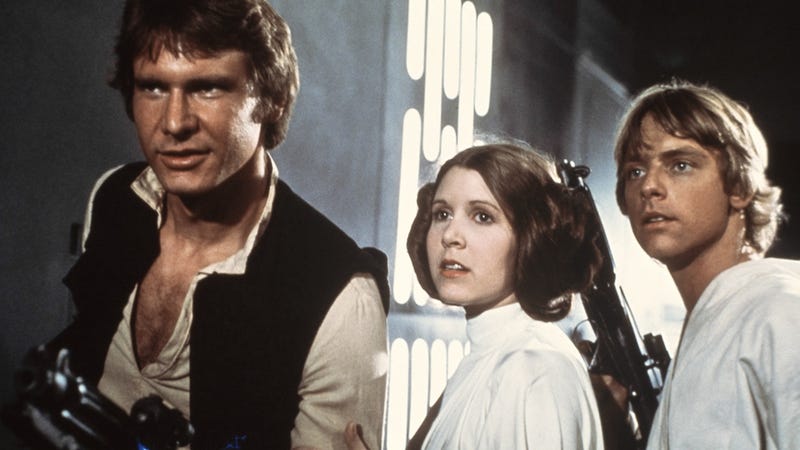 Disney won't begin rolling out new Star Wars movies until 2015, and the public has gotten only dribs and drabs of news. Even so, I'm already at DefCon 2 on the nerd-girl alarm-o-meter.
Indiewire points out that the Disney store offers, basically, jack-shit in terms of Star Wars swag for little girls. Admittedly, they've probably got plans to revamp everything for 2015, but the company acquired Lucasfilm in 2012; you'd think they might have rolled out a few offerings for Christmas 2013, at least. What they've got is either billed as "for adults" or "for boys." A film scholar tweeted at the company store asking specifically about Princess Leia merch and got this dispiriting response:
This comes on the heels of a disappointing initial casting announcement—six new male characters, and just one woman. When the Internet raised hue and cry, J.J. Abrams rushed to say that the casting wasn't over, and he's totally adding one more "substantial" female role. Oh, well, in THAT case. As our pals at io9 put it: "Are we seriously still pretending that the universe is comprised almost entirely of men (and mostly white men at that)?"