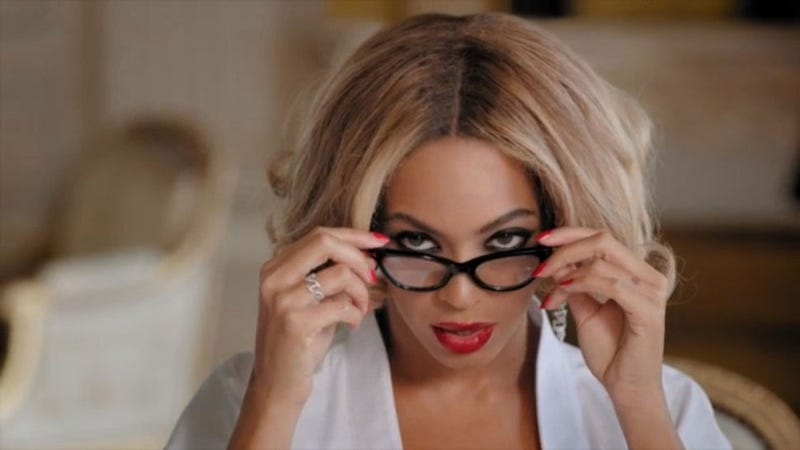 Well, here we are in 2014 back at square one trying to explain that women—just like people!—have the extraordinary ability to enjoy sex without being completely defined by it. Didn't Madonna already cover this a quarter of a century ago?
Today CNN.com has published an essay titled "Beyonce, what have you done?" In it, journalist and concerned father LZ Granderson is thrown for a loop that Beyoncé's PSA for Lean In's #banbossy campaign can exist in the same universe as her hyper-sexual video for her song Partition. There is a disconnect for him that the pop star can so openly and aggressively express her sexuality—by wearing a crazy-ass cage thong on her crazy ass and singing about sucking her husband's dick in the back of a limo—while also taking part in an initiative that encourages girls to be leaders.
Granderson says, "Beyoncé the role model is questionable as hell."
Of course, he's not the first (man) to question the singer's cred as a role model. Bill O'Reilly, Fox News anchor and newly-appointed champion of young black women, grilled Russell Simmons earlier this week about how Beyoncé has failed teenaged women of color because her video "glorifies having sex in the back of a limousine."