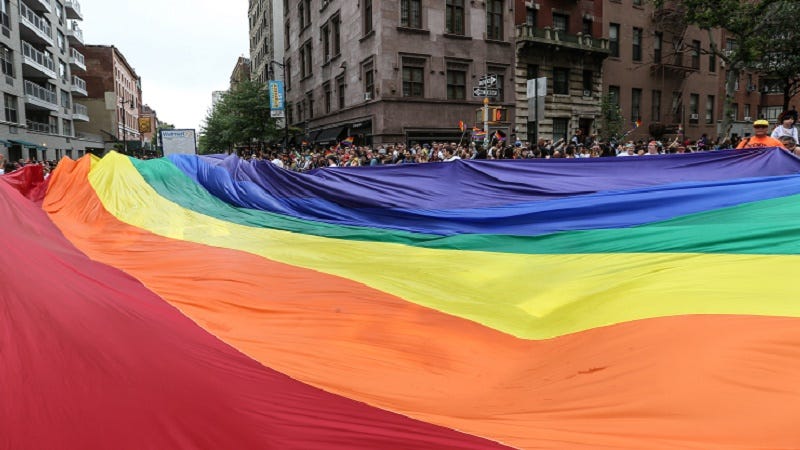 Yesterday, New York governor Andrew Cuomo announced a series of regulations that would essentially eliminate so-called conversion therapy, a practice that claims to change the sexual orientation of LGTBQ people. Though conversion therapy continues to be used by a handful of religious groups, the practice has been widely criticized by the scientific community; both the American Psychiatric Association and the American Medical Association are opposed to the "therapy."
The New York Times reports:
Mr. Cuomo's plan relies on economic incentives meant to discourage conversion therapy's use on young people. Insurers in New York, for instance, will now be prohibited from covering the cost of such therapy for anyone under 18.

That action — issued through the State Financial Services Department — would be combined with a new regulation from the State Health Department that would prohibit the use of Medicaid to pay for conversion therapy. Centers overseen by the State Office of Mental Health would also be barred from providing conversion therapy to minors, according to the governor's office.
The Times notes that taken together, the measures would effectively eliminate the practice. In a statement, Cuomo called conversion therapy "a hateful and fundamentally flawed practice." He added that the state would no longer "allow the misguided and the intolerant to punish L.G.B.T. young people for simply being who they are."