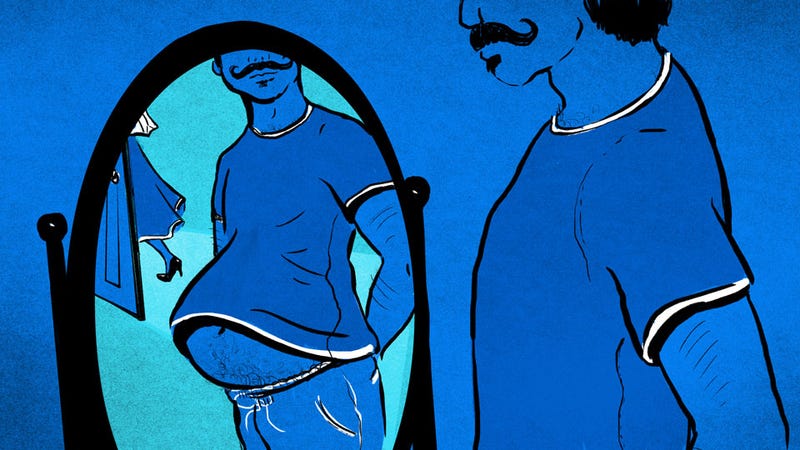 It was bound to happen: One day, women would awake from the fog of cultural myth-making to realize that having kids is in fact a lot of work, work that was bound to fall disproportionately on them—maybe even too much work, all said, if you want to get other stuff done or have a low-key existence. And they would decide to wait. Maybe forever. That time has come.
The idea that #notallwomen want kids is, of course, not news. It's out there. It's a popular essay topic, a subject of much study and debate, and a known quantity at this point, thanks to the tireless efforts of articulate women everywhere to give visibility to this totally understandable position. Just as some women simply know their whole lives that they want to be mothers one day, others know with just as much certainty that it's not for them. Being among the latter is beyond annoying, because you are peppered with well-meaning doubt-mongering for much of your life: You never know, they say, you might change your mind. Or, You'll see, it'll happen to you one day.
But a harder to articulate messy middle exists here, too, ladies for whom those nagging doubts are, in fact, reality: The women who simply don't know if they want kids or not. Who might change their minds. Who really aren't sure. They can make it perplexing for everyone, because there is no certainty—or at least, none that lasts for very long. Pregnancy ambivalence is real.
Such types are the subject of a New York piece about the increasing number of women who, for a variety of reasons, are uncertain about procreating and could see it going both ways. What is interesting about these women is that they are paired with men who are totally sure they do want kids, and the issue challenges the stability of their unions. Bryce R. Covert explores the relationship between Lauren Rankin and her boyfriend, Jason. They've been together for five happy years, aside from the looming deadline to procreate or bust. Covert writes: