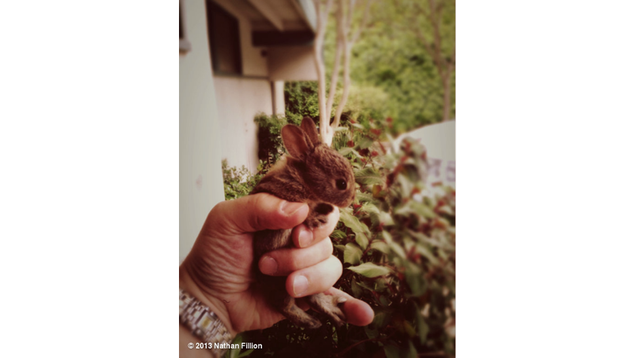 Here's Mal Captain Hammer Nathan Fillion holding an itty bitty bun bun awwww. (Sorry, I'm forced to go full obnoxious baby voice in the face of such adorability.)
This has been a week of bunnies here at Jezebel! OK, well, no, it's been a week with two bunny posts, but hey — that's gotta be some sort of a record? And this one has a handsome man's hand* in it, too. We're working hard for you over here.
Fact: The younger the rabbit, the easier to catch by hand.say.ly/oSF5MUF

— Nathan Fillion (@NathanFillion) May 10, 2013
* I'm a hand model, mama. A finger jockey. We think differently than the face and body boys — we're a different breed.