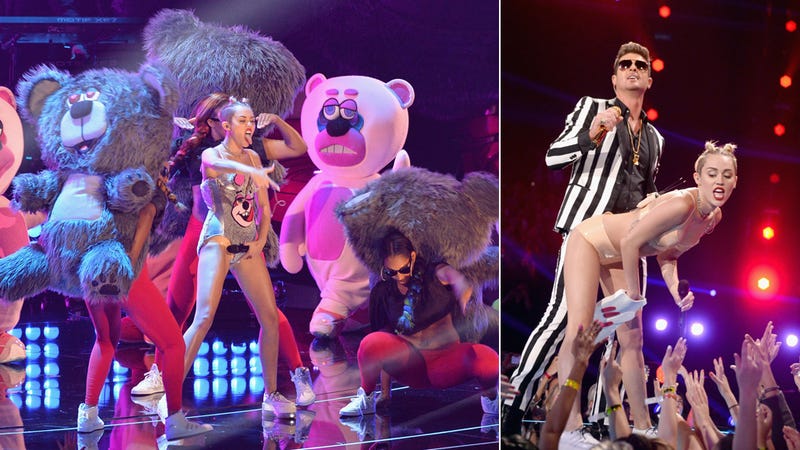 Miley Cyrus took a cue from the Linda Blair Playbook during her "Blurred Lines" duet with Robin Thicke — who was dressed like a natty member of a 1920s chain gang, incidentally — at the MTV VMAs last night. Specifically, she danced with some life-sized teddy bears, took off her furry teddy (get it?) to reveal nude underwear, rubbed up against Thicke and used one of those big foam fingers for sporting events to stimulate both of them.
Some good quotes from Media Outlets:
"Lewdly thrusting out her tongue and nastily stroking her crotch."

"Not content with grinding on Thicke, Cyrus used the foam finger to stroke herself in between her own legs as well as thrust her pelvis at the audience."
The power of Christ compels you! The power of Christ compels you! You guys all saw the picture of the Smith family's reactions, right? Stellar. [NYDN, Radar Online]