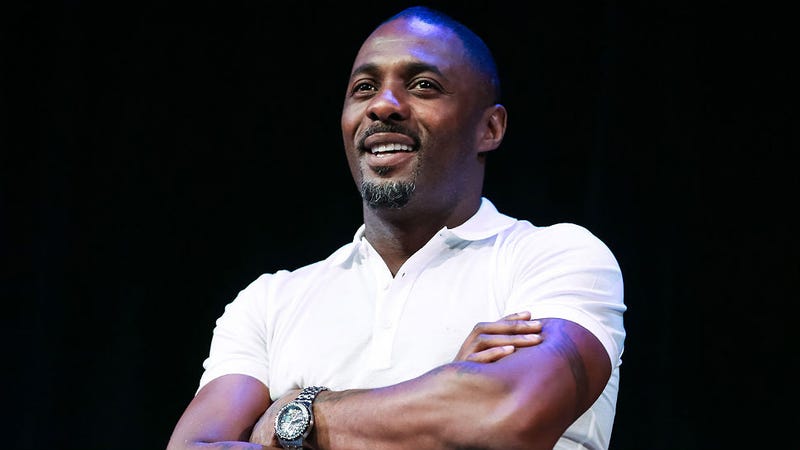 It's no secret that Idris Elba is the man of many women's dreams, but this week many of the men standing in the actor's shadow (which is kind of like every dude ever) have finally had enough.
One such exhausted man with the Instagram handle @Nova_Isig even wrote a "poem," pasted on top of an Idris meme, entitled "I'm Sorry I'm Not Idris Elba."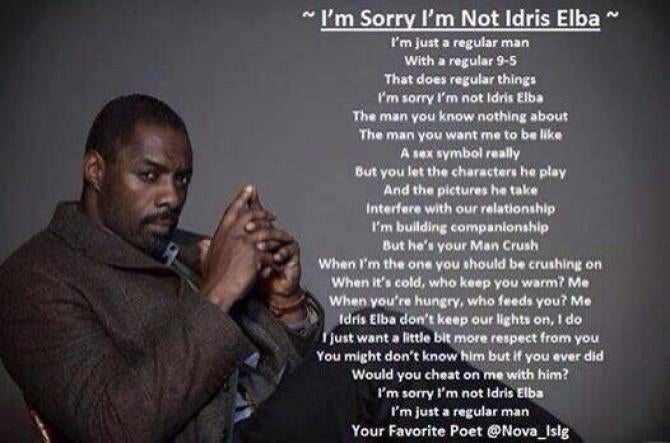 The comical "Sorry" note kicked off a like-minded playful Twitter confessional session. Here are some of the best, rounded up from The Root and Twitter. Is your boyfriend among the whiners?
Idris Elba aint play cliffhanger on the corner of the bed last night because you sleep like a wild boar. I did.

— International Bauce (@ItsTheBAUCE) February 18, 2014
Idris Elba doesn't help you find your head scarf before you go to bed. I do.

— Jarvis DeBerry (@jarvisdeberry) February 18, 2014
Idris Elba didn't show up to the club with a charger when your phone died on girls night, bae

— W.E.B.B.I.E DuBois (@fivefifths) February 18, 2014
Idris Elba didn't help you mix the olive, coconut and castor oil with honey to help you make your hair luxurious. I did.

— Young Raymond Tusk (@CleezyTaughtU) February 18, 2014
Idris Elba ain't help you look for your phone for 20 min even tho it was just in your purse like it always is. I. Did. That.

— Idris Elboba Fett (@TheDiLLon1) February 18, 2014
Idris Elba didn't stop & pick up them tampons from CVS. I did.

— Michael Felder (@InTheBleachers) February 18, 2014
Images via Instagram and Getty.