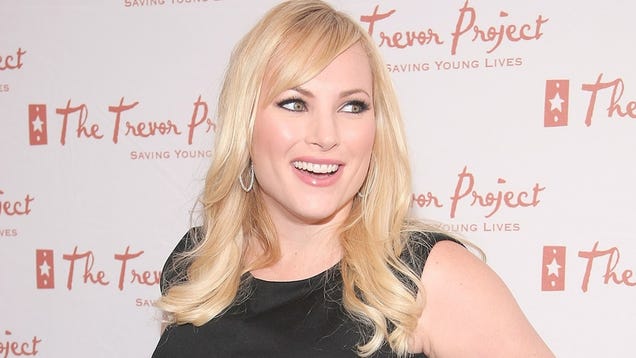 In today's edition of Tweet Beat, Meghan McCain had a nightmare about a murderous insect and a pair of indie songstresses, RuPaul loves seasonal pumpkin spice humans, and Tavi's grandma is a very sassy woman.
I just woke up from a dream where a giant praying mantis with bloody fangs was trying to kill me and @teganandsara were trying to save me...

— Meghan McCain (@MeghanMcCain) September 25, 2013
Has self-tanner made your skin the color of a pumpkin pie? If so, I wanna bow down and condragulate you

— RuPaul (@RuPaul) September 25, 2013
my dad showed my 95 yr-old grandma part of my talk at the sydney opera house and she said "who is this girl? her parents did an awful job."

— Tavi Gevinson (@tavitulle) September 25, 2013
Having an M.I.A. kinda day now. Live fast, die young, bad girls do it well.

— Simon Pegg (@simonpegg) September 25, 2013
Bourbon is sunlight held together by water.... #Truth

— Mario Lopez (@MarioLopezExtra) September 25, 2013
Carrie Bradshaw on the mic

— MYKKI BLANCO (@MykkiBlanco) September 25, 2013
How DARE my therapist take a vacation

— mae whitman (@maebirdwing) September 25, 2013
I just made 20 pizza burritos. Open your window. I just threw them to you.

— Judah Friedlander (@JudahWorldChamp) September 25, 2013
420

— Rihanna (@rihanna) September 25, 2013
Guess whose face I baked?! Clue: this is a great likeness... @MacmillanCancer http://t.co/9iaYABMgSp #bakemyface pic.twitter.com/Gzx9BKRu0J

— Piers Morgan (@piersmorgan) September 25, 2013
Settling in for 3 straight eps of Homeland on this flight. Hope the sky team understands I'll need a constant flow of scotch and klonopin.

— olivia wilde (@oliviawilde) September 25, 2013
Here's a sexy tip to spice up your marriage! Get a divorce and remarry someone younger.

— Ken Jennings (@KenJennings) September 25, 2013
Congrats on your Emmy @CarsonDaly ...I wanna be you pic.twitter.com/8Bfre5hB4K

— Mariska Hargitay (@Mariska) September 25, 2013
Hey, guy who hissed at me from a car: I assume this is about me not reading the new Jhumpa Lahiri yet. Look, no one is madder at me than me.

— Julieanne Smolinski (@BoobsRadley) September 25, 2013
I have told this guy a thousand times do NOT smoke in the house! pic.twitter.com/07wlE6imJG

— Kristen Bell (@IMKristenBell) September 25, 2013
Image via Getty.