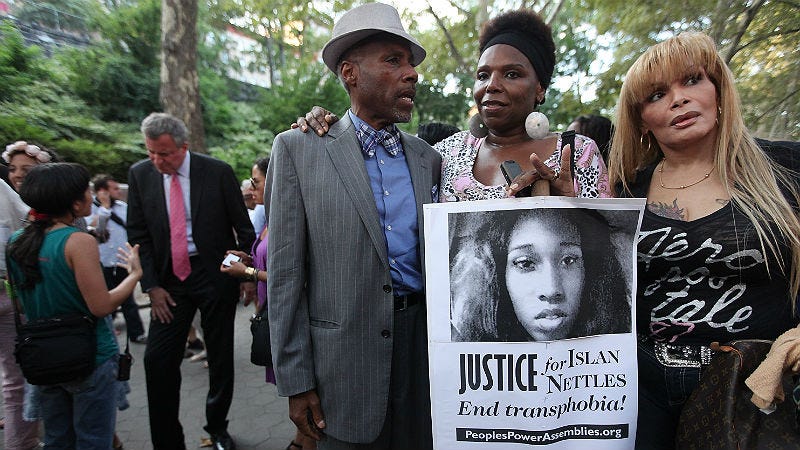 In New York City, on Monday, 25-year-old James Dixon pled guilty to killing 21-year-old Islan Nettles because she was transgender. In 2013, James Dixon beat Nettles to death—punching and kicking her in the head repeatedly after he approached her and learned she was trans.

Dixon received 12 years in prison after taking a plea deal on a first-degree manslaughter charge, according to the New York Post. As per Gothamist, Dixon was provoked to violence because he felt embarrassed.
Dixon reportedly said that he and a group of friends encountered a group of women while walking along Eighth Avenue near West 148th Street on a late summer night, "thinking they were girls," and that he tried to hit on Nettles.

Dixon said his friends heckled him, and he allegedly asked Nettles "if she was a guy," according to a detective's testimony. When Nettles said yes, Dixon allegedly pushed her, punched her in the face, knocking her down, and beat her further.
Nettles' fall gave her a brain injury, exacerbated when Dixon pummeled her in the head. Her mother took her off life support less than one week after her assault.
Dixon said he'd been "fooled by a transgender" before meeting Nettles, and so he succumbed to "blind fury." This is the classic "trans panic" defense, which Gothamist sums up as when "those who attack transgender people blame the victims by saying that they misrepresented their gender, the discovery of which made the attacker temporarily insane."