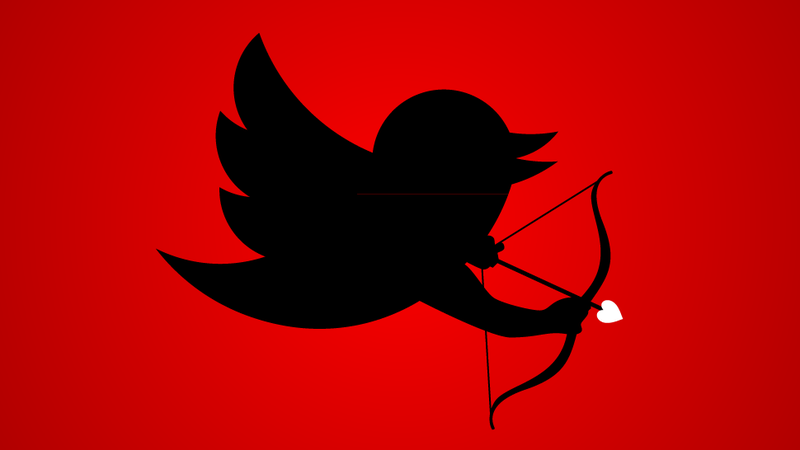 I'm a huge fan of when two things occur at the same time in the news that illustrate glorious contradictions about how we live our lives. Like, on the one hand, it only takes 224 tweets to fall in love, says this study by UK electronics retailer Pixmania. But over on the other deeper, more enlightened hand, is a story of a guy who said he didn't love his wife when he married her, but not because he was a dick, because he was like, dumb about what real love was and had to experience her ultimate humanity like a mature person.
I get it. Everything is faster now. Step aside, gramps. We grow up faster, we hook up faster, we grow crops faster, we learn how to fly helicopters faster JUST LIKE in The Matrix, and by the time you finish reading this, being 5 years old is going to be more like being 15 — that's how fucking fast the world is now! Look! You just blinked and humans became orbs.
What does this mean for your love life? That obviously we've evolved our intuition, judgment and communication so efficiently and intelligently that we now fall in love faster than you can say catfish wedding. Or at least the communication part.
Says The Telegraph:
Couples aged 55 and over said on average their courting process took more than two and a half months (78 days) whereas for those under the age of 25 it takes just under one month (24 days) for them to refer to each other as boyfriend and girlfriend. … It also found it now takes couples an average of 224 tweets, 163 text messages, 70 Facebook messages, 37 emails and 30 phone calls to fall head over heels in love.
And now I'm going to blow your mind: Exactly 224 tweets were sent on Twitter's first day of business you guys, which means that's how many tweets it also took for US to fall in love with TWITTER. THAT HAS TO MEAN SOMETHING.