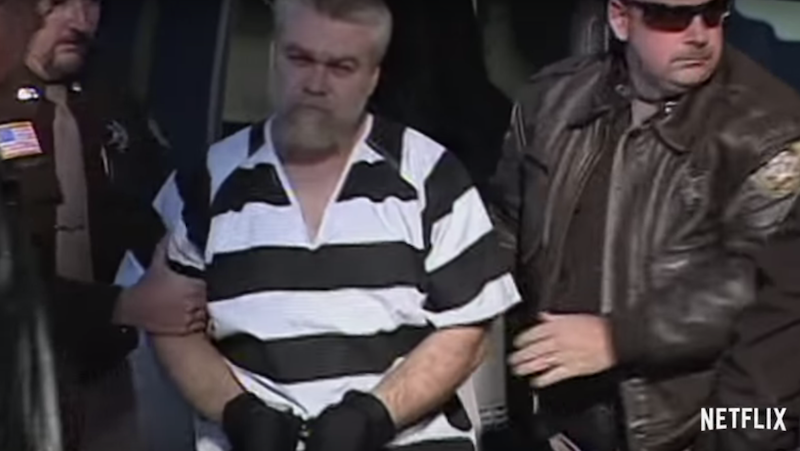 Journalism and the courts are, ideally, protected against bias by a system of checks and balances. That wasn't necessarily the case for the filmmakers behind Making a Murderer.
In the Netflix series, documentarians Laura Ricciardi and Moira Demos painstakingly present hours of footage of the trial that ultimately resulted in Avery's conviction for the murder of 25-year-old photographer Teresa Halbach. They also present footage of the trial of Avery's learning-disabled nephew, Brendan Dassey, who was ultimately found guilty of aiding Avery in his vicious crime.
The docu-series presents Avery and Dassey as victims of a grotesquely dysfunctional criminal justice system, and the majority of viewers finish the series appalled by the failure of Wisconsin courts. But how impartial were Ricciardi and Demos in their filmmaking? Have we actually heard the whole story?
A New Yorker article by Kathryn Schulz questions the filmmakers' methods. Schulz writes that she spoke with Penny Beerntsen, the woman who incorrectly identified Avery as her rapist which led to 18 years of his wrongful imprisonment. Beerntsen was sickened by her contribution to Avery's fate, despite the fact that she was primarily influenced by a poorly-executed police investigation, and became involved in the Innocence Project to attempt to make up for her role. But she refused to participate in the docu-series.
"It was very clear from the outset that they believed Steve was innocent," Beerntsen told Schulz. "I didn't feel they were journalists seeking the truth. I felt like they had a foregone conclusion and were looking for a forum in which to express it."
In her article, Schulz presents a number of flaws about the series: It never presents a cohesive, chronological explanation of Halbach's death, important-seeming pieces of evidence are raised and then dropped, the entire project has a clear, unwavering thesis, despite inconvenient, complicating facts.