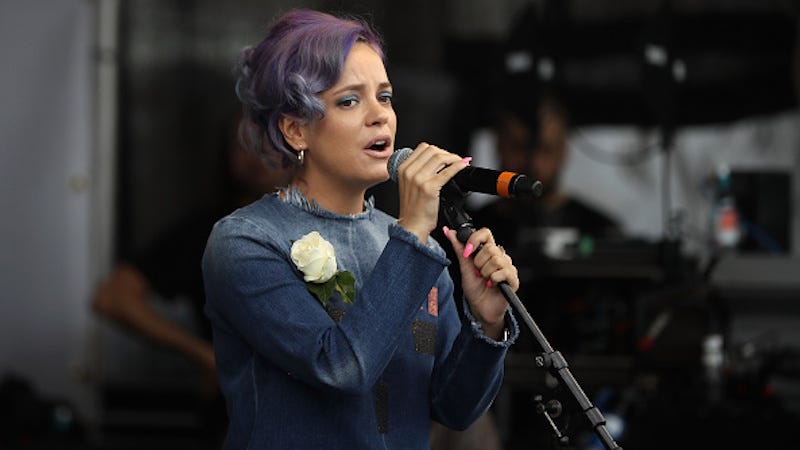 On Sunday, July 3, singer Lily Allen attended a garden party hosted by Evening Standard owner Evgeny Lebedev. The guest list included such insufferable cretins as News Corp owner Rupert Murdoch and now-ex UKIP leader Nigel Farage. Upon discovering this, Allen threw herself into the righteous task of documenting—and cheerily mocking—the activity of her fellow party-goers.
As Complex reports, Allen chronicled the event on Twitter with a dash of scathing commentary.
She referred to Murdoch as "Voldemort" and to Farage as "Fromage" (snort).
Now that Farage has successfully ushered his country into mad turmoil, he is smugly stepping down, presumably to spout racist bile and smell his own farts. He's also stepping out in the gnarliest pair of shoes I've seen in some time.