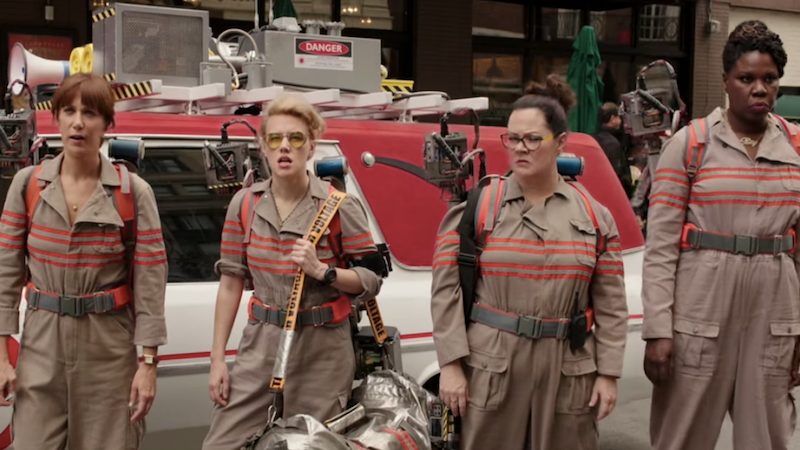 Leslie Jones' role as an MTA employee in the Ghostbusters remake has already rubbed people the wrong way, solely based on the trailer. But the character was actually written for Melissa McCarthy at first.
The idea of Jones playing a blue collar worker while the white actresses play scientists disheartened a few people. But as it happens in Hollywood, roles were flipped. Director Paul Feig told Empire in an interview (which the site says was conducted right before the blow-up from the trailer) that he and co-writer Katie Dippold initially wrote the MTA character for McCarthy.
"We had written the role with Melissa in mind, but then I thought I've seen Melissa play a brash, larger than life character. She's done it in my movies before!" said Feig. "[Leslie's] one of my favorite people on the planet. I don't normally like comedy that's big and loud, but she is able to pull that off in a way that feels real and it's her."
Feig found Jones to be a better fit for the gig, which Jones defended on Twitter last week after a real-life MTA worker reached out to her in a letter.