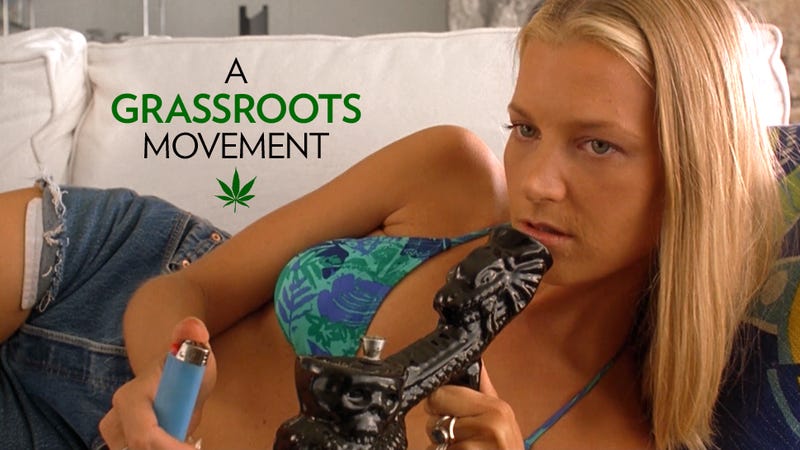 I'd like to propose a grassroots movement that involves a lot of grass and very little movement. I'm talking about girls smoking weed. Because how are we even supposed to reach that glass ceiling unless we get lifted?
If it sounds like I'm advocating pot-smoking as some form of feminist activism it's because I am. If that sounds like a pipe dream it's because it is. Pun intended. Also, it's not a pun, it's just literal. I came up with the idea when I was stoned.
When it comes to cultural representations, it's generally accepted that the world of weed is a guy thing. Citing marijuana gender data—which shows that twice as many men smoke pot as women—Salon's Hayley Krischer suggests that women do smoke pot but just don't like to admit it "out of fear of being judged or compared to a cartoon."
I've been guilty of that in the past—not of being afraid of being compared to a cartoon, but afraid of being judged. Last year I wrote a post about how I'm a mother that smokes pot, but I published it anonymously because I wussed out at the last minute. It struck me as a pointless measure, even at the time, because it's not like I'd ever kept my weed habit a secret before. But that was back when I was a new mom and cared about the kind of new-mom shit that I roll my eyes at now, like sterilizing binkies that fall on the floor or having a couch without stains all over it.