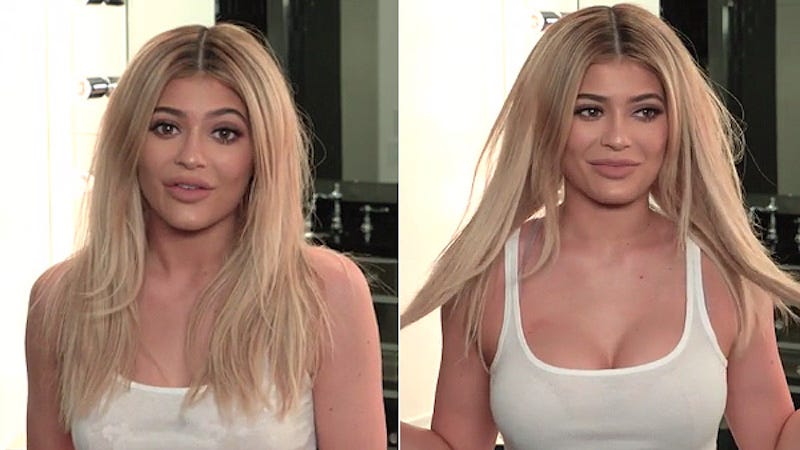 In a video on her newly launched site, Kylie Jenner puts those breast implant rumors to rest and reveals how to make your breasts look girlie. Wait-a-what. What?
First off, did you not know? Today is the day the Kardashian-Jenner sisters debuted their new mobile apps and sites to the world. Included in that launch is Kylie's subscription-based site, which offers lots of helpful advice about how to look like Kylie.
For example, Kylie says the secret to enhancing your cleavage is—do not be alarmed—wearing a bra. Listen up.