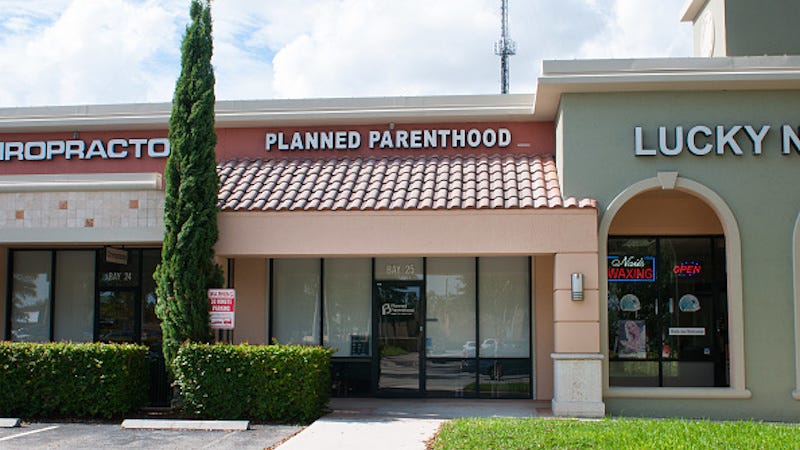 Days after the historic Supreme Court ruling that struck down Texas's unconstitutional abortion laws, federal judges halt the implementation of similarly obstructive laws in Florida.
NPR reports that U.S. District Judge Robert Hinkle blocked sections of this law late Thursday night. If it had come into effect, abortion clinics would have been barred from receiving public funding, even for services unrelated to abortion. Such a vast financial penalty surely would have had grievous effects. Here's Greg Allen from NPR:
"One provision would have banned any state money from going to clinics that perform abortions, even if it's for nonabortion care — things like HIV tests and cancer screenings. Hinkle said that's aimed at discouraging clinics from performing abortions, which the Supreme Court has ruled is unconstitutional."

In the preliminary injunction, Hinkle explains, "No court has embraced the defendants' position. And there is no logic to it. That a woman has a constitutional right to an abortion does not mean a legislature can impose otherwise-unconstitutional conditions on public funding."
Hinkle also blocked a provision mandating that 50 percent of clinic patients be inspected by Florida state employees via their medical records. As Planned Parenthood argued, this law would have enabled a significant breach in patient privacy and, for that matter, would have created an unnecessary hinderance for clinics.
Meanwhile, a federal judge in Indiana has also blocked invasive anti-abortion legislation that, among its provisions, would have required women to either bury or cremate fetuses after they had been terminated.