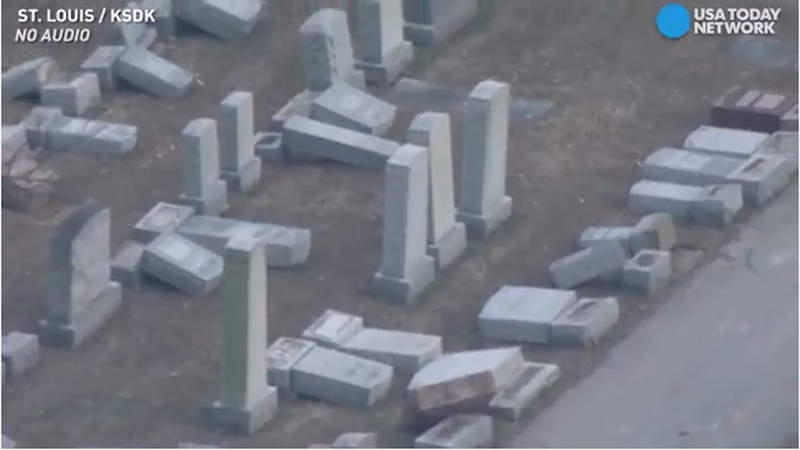 Today, in a wave of anti-Semitic violence, dozens of headstones at a Jewish cemetery were vandalized while Jewish Community Centers across the country received bomb threats.
According to USA Today, the damage at Chesed Shel Emeth Cemetery shocked those who surveyed it on Monday afternoon. Karen Aroesty, regional director for the Saint Louis-area Anti-Defamation League "was appalled" at the sight when she conducted a walk-through.
Police have not indicated whether they will designate this vandalism a hate crime. However, this incident coincides with bomb threats made today to 11 Jewish Community Centers. David Posner, the director of strategic performance of the JCC Association of North America, tells CNN that 54 centers in the U.S. and Canada have received a total of 69 threats since January. The FBI and law enforcement are purportedly investigating.