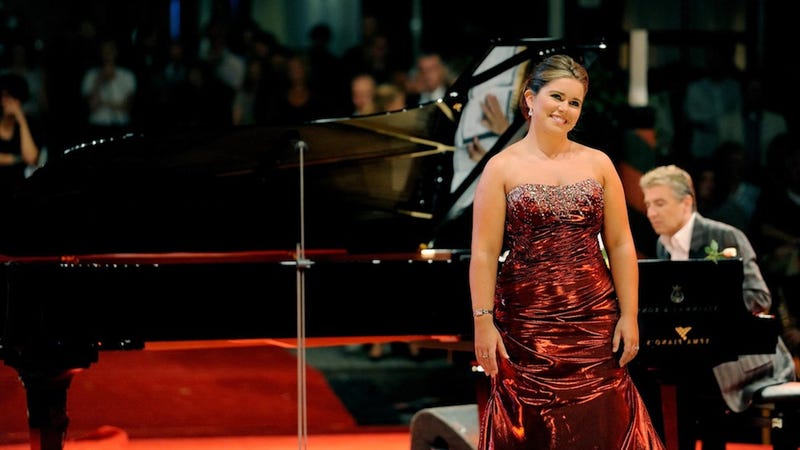 The opera community is in what I assume is a very in-tune uproar after critics responded to one mezzo-soprano's performance with tacky, tacky cracks about her weight.
Irish singer Tara Erraught debuted as Octavian in Johann Strauss's Der Rosenkavalier at the Glyndebourne Festival on Saturday Night, according to NPR. But critics soured on her performance. The problem isn't that she's an unskilled singer; it's that she's not thin enough.
Slipped Disc has a depressing rundown of all the dude abuse hurled Erraught's way from the likes of Michael Church at the Independent dog whistles his critique of Erraught's looks, lamenting what he calls "perversely distort[ing]" casting of the "dumpy" woman, despite the fact that he later admits that Erraught's singing "successfully ris[es] to the challenge." Richard Morrison at the Times calls her "unsightly and unappealing." Andrew Clark in the FT calls her a "chubby bundle of puppy-fat" who sings "gloriously."
Thankfully, others in the opera community are circling the wagons around Erraught because, honestly, who the hell cares if the best singer for a role doesn't give middle aged opera critics a boner?
Since the first round of stupid, point-missing criticism hit, backlash has been swift. Over at The Guardian, Katie Lowe points out that Erraught's body is actually perfect for the sexy role she's supposed to be depicting, since during Strauss's time, heavier women were viewed as sensual rather than obscene.